POLICE arrested 11 men during a three-day crackdown on Paradise Island last week.
As part of operation "First Out", seven jet ski operators and four taxi drivers were detained by the Drug Enforcement Unit in connection with the discovery of illegal drugs.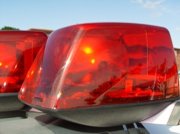 Officers said they found marijuana, cocaine and ecstasy.
Several men are expected to be arraigned in Magistrates Court today in connection with the investigation.
In other crime news, police have issued wanted bulletins for two men.
Officers want to question 22-year-old Clarence Smith, alias CJ, as they believe he may have valuable information concerning the murder of Kenochi Knowles last week Tuesday.
Mr Knowles was shot while at a shop on Lightbourne Avenue off Farrington Road.
Smith's last known residence was on Dolphin Drive. He is described as 5' 11" tall, of slim build, with brown skin.
The second man police want to question is 28-year-old Dwight Miller of Key West Street.
It is believed Miller may have information regarding a firearm possession case.
He is 5' 9" tall, of medium build and has brown skin.
Anyone with information that may assist police in their investigations is asked to call 919, the Central Detective Unit on 502-9991, or Crime Stoppers on 328-TIPS.