POLICE are searching for three men after a 25-year-old man was shot, stabbed and beaten with a rock over the weekend.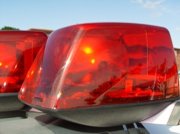 According to reports, the Yellow Elder man was at a cemetery in Western New Providence when he was attacked by a group of men shortly before 4pm Saturday.
Police have remained tightlipped on details of the incident, however The Tribune understands the victim was attending the funeral of a friend when he was brutally attacked.
According to a source close to the investigation, the man was beaten by family members of the deceased who blamed the victim for his death.
Superintendent Paul Role, officer in charge of the Central Detective Unit, confirmed that police are searching for additional men, but said he did not want to release any more details of the case at this time.The victim received a gunshot injury to his back, multiple stab wounds and a head injury.
Anyone with information is asked to contact police at 919, the Central Detective Unit at 502-9991 or Crime Stoppers anonymously at 328-TIPS.