By NEIL HARTNELL
Tribune Business Editor
THE Bimini Bay Resort's developers yesterday said they were aiming to transform Bimini into "The Hamptons of the Bahamas" via their next $250 million development phase, a project that could potentially generate several hundred full-time jobs for Bahamians.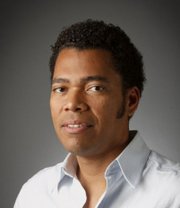 Leslie Bethel, chief operating officer for RAV Bahamas, told Tribune Business that the high-end Rockwell Island real estate development, to be constructed across three islands created near the existing Bimini Bay Resort, would feature 105 estate homes and villas, together with 28 resort keys, at full build-out.
Groundbreaking for the project was held the weekend before last, and Mr Bethel said Rockwell Island's upscale, luxury units would generate between 50-60 "hard construction" jobs for Bahamians during the initial build-out phase.
Noting that Rockwell Island would also contain a resort component, via a villa rental programme, along with amenities such as tennis courts and restaurants, Mr Bethel said eight properties at the development were under contract prior to the groundbreaking.
"Rockwell Island is largely a real estate development," Mr Bethel said of the project, whose home prices range from $2-$4 million. "There is a resort component to it - a small, boutique resort, with island villas and a spa, restaurants, tennis courts and the whole high-end package.
"The homeowners do have the option of putting their villas into a rental programme that makes up the resort. The project's on north Bimini, adjacent to Bimini Bay, and is roughly a $250 million project."
He explained that this value included sales and full build-out construction worth for the five-star development, whose concept he likened to the Golden Isle Beach area in south Florida, where homes were on the beach/sand and owners could moor their boats nearby.
"It will allow us to transition and develop Bimini into the new St Bart's of the Caribbean, or the Hamptons of the Bahamas," Mr Bethel told Tribune Business. "This is exactly what this Rockwell Island development is.
"There's been significant buyer interest. Before we even broke ground last weekend, we had eight homes under contract, two under construction and three more set to start construction within the next 30 days.
"We're having potential, prospective buyers flying in on a weekly basis. We have 330 home buyers in phase one of Bimini Bay, and some of them are looking at moving into Rockwell."
Mr Bethel said Rockwell Island had gained significant traction with wealthy Latin American buyers, both from multiple South and Central American countries and south Florida. This is not surprising given the Florida and Cuban roots/heritage of its, and Bimini Bay's main developer, the Miami-based Capo Group, of which RAV Bahamas is its wholly-owned Bahamian subsidiary.
"We've done well with affluent Latin American buyers coming from Brazil, Venezuela, Colombia and Mexico," Mr Bethel disclosed. "We've gone the whole route, and are getting ready to launch Rockwell Island into Europe, the south of France, next month."
He explained that the Capo Group/RAV Bahamas had chosen this moment to launch Rockwell Island due to the level of market response, along with signs that the world economy and credit markets were improving.
The project also built on Bimini Bay's existing infrastructure and amenities, such as its 240-slip marina and that facility's ability to accommodate large vessels, and the demand for expansion.
"We don't have any more real estate to offer in phase one," Mr Bethel told Tribune Business. "We're 98 per cent sold out and complete in the first phase.
"This [Rockwell Island] is a multi-year, multi-phase development, and we feel it's the right product to come to the market with. We're looking to expand our product offering and base, and are looking to cater to affluent individuals and buyers looking for a home in the islands."
Rockwell Island's villas and estate homes are each likely to take seven-eight months to construct, and average around 5,500 square feet. "The first phase of Rockwell Island, which largely consists of estate homes, will be built out in 18-24 months," Mr Bethel added.
"The second phase is due to come online, together with the boutique resort, in a 24-36 month period. It's a three-year project." He confirmed that three islands, upon which Rockwell Island will sit, were "being created", with the project also set to enjoy some beach estate.
Asked by Tribune Business how many full-time jobs were likely to be created once Rockwell Island was completed, Mr Bethel said it depended on how many villas and estate homes went into the resort rental programme.
He added though, that if all 105 properties went into it, and given that "the industry standard is roughly four-five persons per unit", the maths calculation of 105 x 5 was a pretty good indicator of the upper 'jobs created' limit. It would thus appear that Rockwell Island may create several hundred jobs for Bahamians, and Mr Bethel affirmed that the project would "provide significant jobs" for them once completed.
As for the construction phase, he added: "In the initial phase, we expect that the project will provide 50-60 hard construction jobs."
Mr Bethel, though, confirmed the challenges of "developing a remote location", as both the existing Bimini Bay - and Rockwell Island - needed to attract workers and talent from elsewhere in the Bahamas.
There were "limitations" when it came to meeting all the developer's labour needs from Bimini, as the island's total population, was only around 1,800. As a result, Mr Bethel said the Capo Group/RAV Bahamas activities not only benefited Bimini, but were also likely to boost Grand Bahama's economy and workers as well.