By NATARIO McKENZIE
Tribune Business Reporter
nmckenzie@tribunemedia.net
MINISTER of Environment and Housing Kenred Dorsett said yesterday that the government will 'aggressively' pursue a waste-to-energy solution in the short term to manage the New Providence landfill on Tonique Williams-Darling Highway and produce electricity at a lower cost.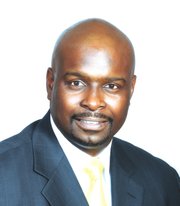 During a presentation in the House of Assembly yesterday the minister said: "The government will aggressively pursue a waste-to-energy solution to produce electricity for on-sale to BEC. While the primary will be from an environmental perspective, a resultant benefit would be the production of electricity at a lower cost being made available to the public. To properly advance this, my ministry will cause a detailed survey of waste characterisation to be performed in the immediate future."
Mr Dorsett branded the cost of electricity a national challenge. Mr Dorsett said: "The main contributor to the high cost of electricity is the cost of oil on the international market. All of the diesel oil used for the production of electricity is imported. We do not have an impact on, nor control over, the cost of oil in the international market. Hence, as the price of oil increases, so does the cost of electricity, via the fuel charge exacted by both BEC and the Grand Bahama Power Company. The government is committed to reduce the country's reliance on fossil fuels."
Regarding BEC Mr Dorsett said the government had received proposals for the sale of electricity to BEC and even the outright purchase of the corporation.
"The government has received proposals from local and foreign interests including a takeover of or partial provision of the generating capacity by the private sector and the sale of electricity to BEC for on-sale to customers, to the outright purchase of BEC by private interests and the sale of electricity directly to consumers."
Among the initiatives the government intended to implement Mr Dorsett said were a Renewable Energy Act and the creation of an electricity sector regulator.
"There is also an opportunity to pursue alternative energy sources of fuel including liquefied natural gas (LNG) and compressed natural gas. My ministry and the Attorney General's Office will advance appropriate regulations and with the environmental safeguards in place, this government will actively and responsibly consider the operation of plants for such energy sources to further reduce the cost of electricity for Bahamians," said Mr Dorsett.