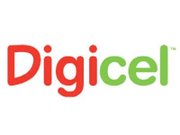 By DANA SMITH
Tribune Staff Reporter
dsmith@tribunemedia.net
AS a former Jamaican prime minister arrived in Nassau to discuss the entrance of mobile phone service operator Digicel into the country's telecommunications market, the BCPOU revealed that it will oppose the move if there are Bahamian companies that can do the job.
Bernard Evans, president of the Bahamas Communications and Public Officers Union, was speaking in view of comments made by Prime Minister Perry Christie who said the government is not satisfied with the level of service from Cable and Wireless and "had a number of conversations" with Digicel with regards to doing business in the Bahamas.
Digicel representative and former Jamaica Prime Minister PJ Patterson flew to Nassau yesterday and, according to sources, met with Mr Christie as well as Attorney General Allyson Maynard-Gibson.
Although explaining the union has not yet officially discussed Mr Christie's comments and will "soon" have a meeting on the matter, Mr Evans said BCPOU does support competition, but would prefer competition to come from a Bahamian company.
"I can only go back to our original statement prior to us demonstrating about the sale of BTC to Cable and Wireless. That is, while we always supported competition, we thought that competition could have been well resourced right here between Bahamian companies," he said.
"Not so much that you had to bring in a foreign entity to have competition and that is still our position. We are still opposed to foreigners coming in and providing services that can be provided by Bahamians."
When asked if the government has met with any local companies concerning their interest in entering the market, he said: "We have not heard, nor have we been communicated officially on the status of that. (But) we definitely still want that."
He added "Bahamianisation" is the "mantra" of the union and he personally would not support Digicel entering the country's telecommunications market because they do not have a union.
"As far as we know," he said, "Digicel is not a union company. So me, personally - this is my person opinion - Digicel certainly will not be welcome by me."