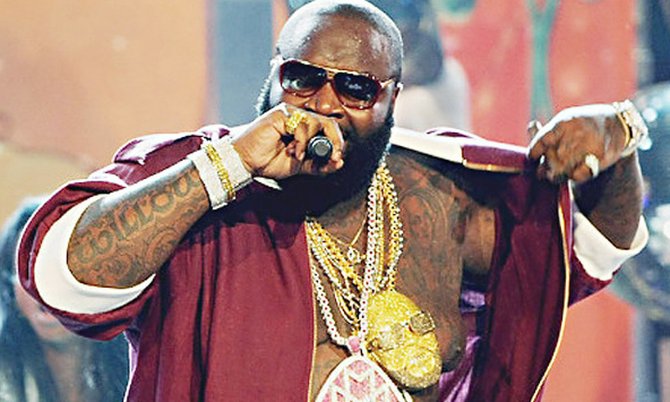 By LESH
Tribune Features Reporter
acadet@tribunemedia.net
FREQUENT last minute cancellations by big name stars have left some local patrons uneasy about purchasing pre-sold tickets for local concerts.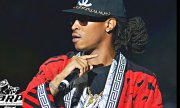 Jingle Ball 3 was the latest show to be cancelled after widespread promotion of international acts Future, French Montana and DJ Prostyle. A few months ago, Mavado was a no show on account of issues with "travel documents". Although the original Rick Ross concert was cancelled due to Hurricane Sandy; however even before the threat of a hurricane, party goers lacked confidence as to whether the show would happen. It has been rescheduled for December 28.
Speaking about Jingle Ball 3 cancellation, a would-be concert patron told In Ya Ear: "This is not the first time this has happened to me where I bought my ticket to see a show and just before the concert date it gets cancelled. And keep in mind that these tickets are not $15 tickets; they are $100 to $200 sometimes and it is not our fault that the promoters cannot keep up with their end or their team."
The Movado cancellation at the August "Increase the Peace" concert was the second no show for a concert featuring the dancehall and reggae star. Party promoters of the highly anticipated event continued with the show, booking dancehall artists Tanya Stephens and Capleton as replacements to headline the show.
Cheldin Brown, director of 24KT Promotions said:
"Basically with Mavado, his management team contacted us, and right now he is having issues with his travel documents." Mr Brown said 24KT Promotions had no idea Mavado's travel documents would be an issue just days before the concert, because as far as he knew, everything for the concert was already "covered and cleared".
Even though Mr Brown said the change of plans was beyond a promoter's control, some party goers thought otherwise. When asked if he thought the Bahamas is loosing its credibility for bringing in big name artists, Mr Brown said it happens, but again, this is something a promoter has no control over.
The Fantastic Four Jingle Ball 3 concert promoters delivered the disappointing news via Facebook, stating that the scheduled artists will not be in town for the concert.
The promoters wrote: "Fantastic Four promotions would like to advise the general public that Jingle Ball 3 featuring Future, French Montana and DJ Prostyle scheduled for Friday, December 14 in Freeport and Saturday in Nassau has been postponed to a new date and time to be announced. All ticket holders are encouraged to hold onto their tickets where they will be honoured at the rescheduled show. If you desire a full refund, one will be granted to you at the ticket outlet in which your ticket was purchased. Again we sincerely apologize for any inconvenience caused and we look forward to seeing you shortly at Jingle Ball 3, still the only party big enough to shut down the entire Bahamas."
The ticket holders did not take the news lightly. They took their frustrations to social media. One Bahamian said: "Again? How much times is this foolishness going to happen man. I take my oath that I will never waste my time in purchasing a ticket before I see these people reach at Sir Lynden Pindling International Airport and that's that."
"I could understand we can't control mother nature with the Ross concert, but to tell you the truth, I am not purchasing a ticket for another concert held over here until the day of. It is only right," said another frustrated Bahamian.