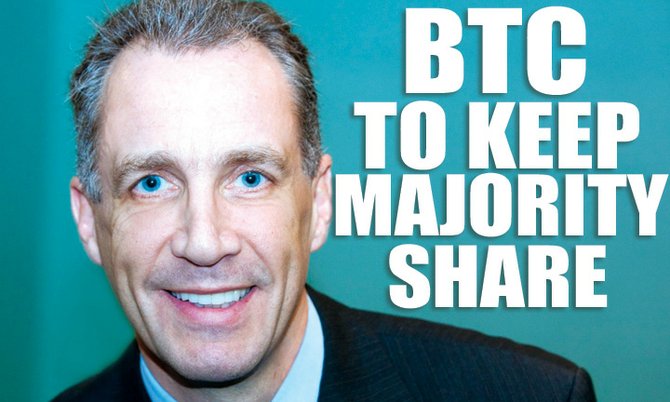 By KHRISNA VIRGIL
Tribune Staff Reporter
kvirgil@tribunemedia.net
DESPITE the government's unwavering pledge to recapture a majority stake in BTC, Prime Minister Perry Christie yesterday confirmed that executives have no intention to let go of the lion's share in the company.
A successful turnover of BTC's shares was a major promise of the PLP in the lead up to the 2012 general election. They remained fixed on the initiative despite growing criticism that the move would not bode well for the country's fiscal situation or reputation among foreign investors.
He said the discussions with government appointed representatives and the company had up to this point failed to reach a definite conclusion.
"Cable and Wireless," he said "has given us the complete assurance that they have no intentions on selling and I could understand why they wouldn't sell it because it's a profit setter for them.
"The only concern I would evidence at this stage is that we have to reach a conclusion on our talks sooner than later. Whatever that conclusion is we have to know so that the government of the Bahamas can in fact review whatever options are available."
Mr Christie said his administration was optimistic regarding the liberalisation of service in 2014. He reiterated his sentiments of BTC service that has struggled to be consistent.
"(The year) 2013 should be a big year in the sense that 2013 leads into 2014 when we are going to liberalise the service. I am still suffering today as a subscriber to BTC when I am driving my car and all of a sudden in the middle of a conversation I am talking to myself.
"I presume that they are going to justify their having 51 per cent by fixing that problem because it is a vexing problem and Bahamians have to be justifiably angry about it and it is something that we expect our telephone operators to in fact be able to fix."
As discussions were underway with BTC and the government, Prime Minister Christie last week came under fire for hosting Digicel representative P J Patterson.
Digicel is the largest mobile telecommunications operator in the Caribbean.
Mr Christie at the time told reporters that the Utilities, Regulation, and Competition Authority (URCA) approved Digicel to provide broadband services in July. The company he said were only awaiting approval from the Foreign Investment Board.
It is said that Digicel could employ around 60 Bahamians once it begins operations.