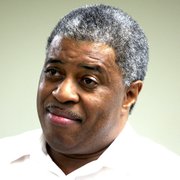 By NEIL HARTNELL
Tribune Business Editor
nhartnell@tribunemedia.net
Commercial banks have restructured $606 million worth of troubled loans within the last 12 months, a leading accountant said yesterday, warning that the sector could not be expected to stimulate the Bahamian economy through "aggressive lending" as long as credit kept falling into arrears.
Raymond Winder, managing partner at Deloitte & Touche (Bahamas), told Tribune Business that employment and economic activity levels were unlikely, during the next two years, to be boosted by new bank lending due to the industry's ongoing arrears woes.
He pointed out that despite the banking industry's $147 million worth of non-performing loan write-offs over the past 12 months, October's $47.9 million (14.7 per cent) increase in credit between 31-90 days past due, hitting $373.7 million, showed the sector had still not "captured" all problem borrowers.
Explaining that this would continue to act as a drag on multiple sectors throughout the Bahamian economy, Mr Winder told Tribune Business: "The banks have been trying to clean up their portfolios.
"In the last 12 months, they've restructured $606 million in loans - commercial, consumer and mortgages. They have been trying to make adjustments to assist those individuals that have borrowed from them and run into trouble."
Reduced interest rates and extended loan durations are just some of the tools that have been used to "try and put the customer on a position to be able to meet their future obligations".
Yet Mr Winder added: "In spite of the write-offs and restructurings, the banks still find themselves in a situation where current loans are going into arrears.
"There's still no indication to the banks that they've been able to capture all their problem loans, and as long as they find themselves in this position, they won't be aggressively lending. That will result in a lag in hiring, economic activity, a change in the level of unemployment and so forth."
Apart from the $147 million in net bad loan write-offs over the past 12 months, Mr Winder said the Bahamian commercial banking industry had collectively taken $364 million worth of provisions over the same period. The latter figure, he added, represented 43 per cent of total non-performing loans.
"The banks are getting themselves more into a position where they've hopefully dealt with all the loans currently in arrears," Mr Winder told Tribune Business. "The big question is: Is that enough, and to what extent will we see new loans moving from current to arrears, and arrears to non-performing?
"Mortgage holders did receive a stimulus when they reduced the Prime rate from 5.5 per cent to 4.75 per cent last May. The overall stimulus was $24-$25 million, and was spread over all mortgage holders.
"It's difficult for the banks to find applicants for the Government's Mortgage Relief Plan having done all these things. Hopefully, some adjustments will be made. The banks have been doing a reasonably good job in terms of trying to re-organise, and restructure, refinance loans that they have problems with."
Mr Winder also told Tribune Business that while excess liquidity (the amount of surplus assets in the Bahamian commercial banking system available for lending) currently stood at $830 million, various capital raisings planned for 2013 would not act as an economic stimulus either.
"Next year there will be some issuances that draw down on some of that liquidity, but a lot of the proceeds will be transferred from one lender to another," he explained.
Citing plans by the Public Hospitals Authority (PHA) for a $55 million bond issue, which will be used to repay the bank debt taken on for the Princess Margaret Hospital expansion, Mr Winder said this would result in funds just transferring between banks and bond holders.
"These issues will not have any impact on the economy in terms of stimulating the economy, or having an impact on excess bank liquidity," Mr Winder told Tribune Business. "There will be no drain on exchange controls."