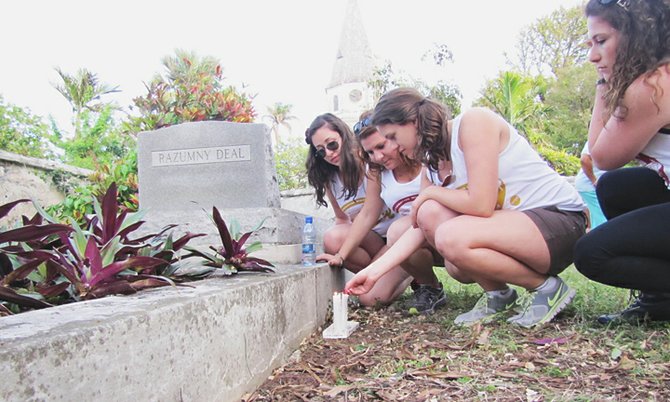 JEWISH students from the Florida State University group Hillel visited New Providence, lending a hand at several state-run institutions as a part of a community service trip.
Hillel FSU member, Ron Krudo, said the group of 14 visited the Ranfurly Home for Children, the Bilney Lane Children's Home, the Children's Emergency Hostel, and the children's ward at the Princess Margaret Hospital.
Yesterday the students cleaned the Jewish cemetery on Shirley Street, near St Matthew's Anglican Church.
"One of the main purposes of our trip is Jewish globalism and the concept that in places where you would never imagine there would be Jews, there are, and that's your chance to learn a bit about their culture," Mr Krudo said.
"They may speak a different dialect and maybe they don't follow the same food we eat, but they still follow the Old Testament and follow the rules of Judaism. They still value the faith and the values of the Jewish religion which is something we can relate to each other."
Matthew Poser, Hillel student director, said the trip to New Providence earned him more community service hours than he ever gained in the US.
"I did something that was greater than myself and I think that was one of the most important things," he said.