THE Ministry of Tourism and Aviation's third annual Bahamas Day aviation and cultural event will take place on February 25 in Florida.
The event, sponsored by the Bahamas government, will be held this year at Miami Executive Aviation in Opa Locka Executive Airport.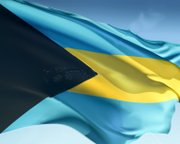 The aim is to provide information to pilots who want to fly their aircraft to the islands, but will also be open to members of the public who want general information about the Bahamas as well as information on charter flights and accommodations.
One of the main objectives of the event is to educate general aviation pilots on the ease of flying to the islands, and US Customs has agreed to provide a seminar on the requirements and how to fulfill them online.
Booths at the event will offer information on accommodations, dining, activities and shopping in the Bahamas.
The organisers said in a statement: "As at past Bahamas Day events, a smorgasbord of Bahamas culture will be presented including a lunch featuring authentic Bahamian cuisine. Past meals have included traditional dishes such as peas 'n rice and conch fritters.
"A fully regaled Bahamas police officer will be on hand for picture taking opportunities and the ultimate Bahamian cultural experience of junkanoo will provide the unique, explosive and rhythmic sounds of the island nation."
The Bahamas Day event is one of the major marketing and promotional initiatives of the Aviation Department, based in Florida under the leadership of aviation chief Greg Rolle.
The event is hosted each year by one of the Bahamas's "Preferred Gateway" partners along the Florida coast. Previous host include Banyan Air Service at Fort Lauderdale Executive Airport and Showalter Flying Service at Orlando Executive Airport.