By NATARIO McKENZIE
Tribune Business Reporter
nmckenzie@tribunemedia.net
LESS than 60 per cent of Bahamian homes have Internet access, the Bahamas Telecommunications Company's (BTC) chief executive has said, adding that increasing this penetration rate would improve national gross domestic product (GDP).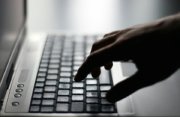 Speaking at the 14th Grand Bahama Business Outlook conference, Mr Houston said telecommunications can become the 'fuel injection system' of the Bahamian economy.
"We are communicating today with data rather than voice, and what that means for the Bahamas is huge opportunity," Mr Houston said. "Less than 60 per cent of homes in the Bahamas are connected to the Internet.
"If you compare that to other markets like the US, UK, or other European markets and some Asian markets, penetration is way above 80 and 90 per cent. High speed access to the Internet is probably one of the single biggest enablers to economic growth that we as a society are only now beginning to plug ourselves in to."
Mr Houston said that for every 10 percentage point increase in broadband penetration, GDP increases by 1 per cent.
"If we were to move the Bahamas from 60 per cent penetration to 80 per cent penetration we could improve the GDP of the Bahamas by 2 per cent. By doubling broadband speed, GDP increases again. By doubling speed and increasing penetration, telecommunications can become that fuel injection system of the Bahamas economy," Mr Houston said.
He added that the Bahamas was full of latent growth opportunity, due to what he said had been the lack of capacity and capability in telecommunications infrastructure.
Mr Houston said: "The Bahamas is a very complicated set of islands with small communities, most of which don't have the economies of scale to be able to be served in a world class way. Reaching them takes a lot of effort and is quite expensive.
"What we have found is that the opportunity is quite amazing as we get in the islands. The demand for broadband and connectivity has completely overwhelmed me. People send me petitions on a regular basis to provide broadband.
"This tells us there is huge opportunity. A lot of customers are looking for connectivity, not to just watch television or connect, but to do business. The business opportunity in the Bahamas, we feel, has not yet been fully unleashed and there is a long way to go."
Mr Houston said numerous Bahamian entrepreneurs have inquired about connecting into BTC's network to provide service to customers locally and globally.
"We have had any number of people come to us and ask when they can build an application to service customers here in the Bahamas. We have got a queue of Bahamian entrepreneurs who want to connect to our network to provide service back to not only local, but global customers as well," Mr Houston said.
He added that the pace of the telecommunications industry continues to change. "The pace of the industry is changing. Twenty-five years ago when I started in the industry we were looking at technology life cycles of 10 years, now you're looking at less than five," Mr Houston said.
"Five years ago you could have expected the life cycle of a mobile handset to be two years. Now it's less than nine months, so people are changing their phones incredibly quickly. The technology is changing incredibly quickly. Three or four years ago we used our mobile phone mainly for making calls, but today we use our mobile phones mainly for sending data, accessing the Internet and sending text."