By NEIL HARTNELL
Tribune Business Editor
AML Foods is planning to invest $3-$4 million over the next five years in building its new Carl's Jr franchise to a five-store chain, a business projected to generate an annual $15 million top-line at full build-out.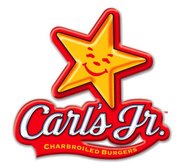 Gavin Watchorn, the BISX-listed food group's president and chief executive, said each of the burger chain brand's outlets would create between 12-18 jobs, depending on their nature, with the first "flagship" location set to open in Nassau before 2012 year-end.
Explaining the rationale for AML Foods taking on its second food franchise in the shape of the US west coast-based burger chain, Mr Watchorn said the already-established franchise division infrastructure with Domino's Pizza would enable it to spread overhead costs across increased revenue streams.
AML Foods has employed the same strategy with its core food retail business via Solomon's Fresh Market, and Mr Watchorn said Carl's Jr fitted well with the BISX-listed food group's philosophy of offering high quality products at prices affordable for Bahamian consumers.
Declining to identify the location for the first Carl's Jr outlet, or when it would open, as several unspecified details remained to be worked out, Mr Watchorn nevertheless told Tribune Business: "We have the first location pretty much locked down. It will be in 2012. I wouldn't like to put a precise date on it. A couple of things have to fall into place.
"The stores generally run about 12-18 persons per store. It depends which sized store it is. They have large standalone stores, in-line stores, stores in malls. The first store will be a standalone flagship store."
That indicates the first Carl's Jr store in the Bahamas will probably create jobs at the upper end of that 12-18 range. Given that it is a "flagship", its location will likely be in a heavy consumer traffic area that stands out, such as the Mall at Marathon, Southwest Shopping Plaza or Town Centre Mall.
"I think we have hopes for at least five, four in Nassau and one in Freeport," Mr Watchorn told Tribune Business, when asked about AML Foods' plans to grow Carl's Jr over the next five years.
"There's no tremendous pressure to achieve a timeline, which is another thing we like. We feel we can add five stores, and not in a rushed environment.
"We think overall it will be a$3-$4 million investment spread over the five stores. Although it's early, we feel it can be a $15 million annual sales business, once we reach the five stores." That latter figure is similar to what AML Foods' inaugural franchise, Domino's Pizza, generates annually in top-line contribution for the group.
Carl's Jr's staple product is burgers, and Mr Watchorn said both AML Foods and the brand's parent, CKE Restaurants, felt the timing was right to introduce another burger chain into the Bahamian market.
The addition of Carl's Jr further bolsters AML Foods' position as a leading player in the Bahamian fast food franchise market. Its main competitor is Aetos Holdings, the company headed by Chris and Terry Tsavoussis, which operates the Wendy's and Marco's Pizza franchises in the Bahamas.
AML Foods and Aetos Holdings are now positioned to go head-to-head for dominance, as both now have a burger and pizza franchise. The other major player is George Myers' Myers Group, which runs the likes of Kentucky Fried Chicken (KFC).
Tribune Business sources suggested that the Bahamian burger market is estimated to be worth around $70 million in terms of annual sales. The dominant player is thought to be Aetos Holdings' Wendy's franchise, sources suggesting that at the time of the company's $6 million private placement preference share issue last year - designed to finance the build-out of its Cable Beach and airport stores - it was doing around $40 million in annual turnover.
It is unclear if that figure applies just to Wendy's, or included Marco's Pizza, too, but the former chain is understood to be well ahead of both Burger King and McDonald's in terms of market share.
Of AML Foods' efforts to find another franchise, Mr Watchorn said: "We've been looking, not necessarily aggressively, and think we've found one that will be successful for us, for the Bahamas, and the Bahamas will be successful for Carl's Jr.
"What we really like about it is that it's a great burger, we've got tremendous and ongoing support from the franchisor, training support, and they've got a great product.
"It's a premium product, and not at a premium price. It ties into our core values of offering a great products to consumers at reasonable prices. We think it ties right in there."
Asked whether the Bahamian burger market was already over-saturated, the AML Foods chief replied: "Both ourselves and Carl's looked at the market, and feel the Bahamas is ready for another choice."
Mr Watchorn said salads and ice creams complemented Carl's Jr's lines of chargrilled burgers. The menu had "plenty of variety" on it, including chicken burgers and turkey burgers on a whole wheat bun.
"They ticked all the boxes we were looking for," Mr Watchorn added of Carl's Jr and CKE Restaurants. "When you are in the franchise business, as we are with Domino's, you have to be a partner with your franchisor. We felt they are a true partner in it. There are some organisations interested in just opening stores and numbers, whereas others are interested in your success and profitability. They are among the latter."
Apart from kicking off further sales growth, Mr Watchorn said the addition of Carl's Jr would "create a tremendous amount of synergy in the franchise business", sharing overhead costs that presently all fell on Domino's Pizza.
Logistics and purchasing functions were already in place, and Mr Watchorn explained: "We can share those costs around. We don't have a learning curve to come up on, and think it can be a pretty smooth opening. We will be bringing in some people to run the brand, but in terms of central costs we will get synergies. We will add sales without increasing costs."
Expanding on this theme, Dionisio D'Aguilar, AML Foods' chairman, told Tribune Business: "We have a fast food division infrastructure in place with Domino's, and this allows us to put another brand on that infrastructure, and to spread the overhead costs over the additional revenue streams.
"That's the primary motivation for the expansion of the franchise division. We have these overheads in place, and the more revenue streams based on that overhead, the more profitable one becomes. We're creating additional revenue streams with hopefully no significant or proportionate increase in fixed costs."
Carl's Jr has been in the quick service restaurant (QSR) business for more than 70 years. Starting as a lone hot dog cart in Los Angeles in 1941, Carl's Jr is now a subsidiary of CKE Restaurants.
CKE, through its subsidiaries, has a total of 3,219 franchised, licensed or company-operated restaurants in 42 states and in 23 countries, including 1,292 Carl's Jr restaurants and 1,917 Hardee's restaurants, with annual sales of $3.4 billion. It now operates more than 419 franchise restaurants outside the US.