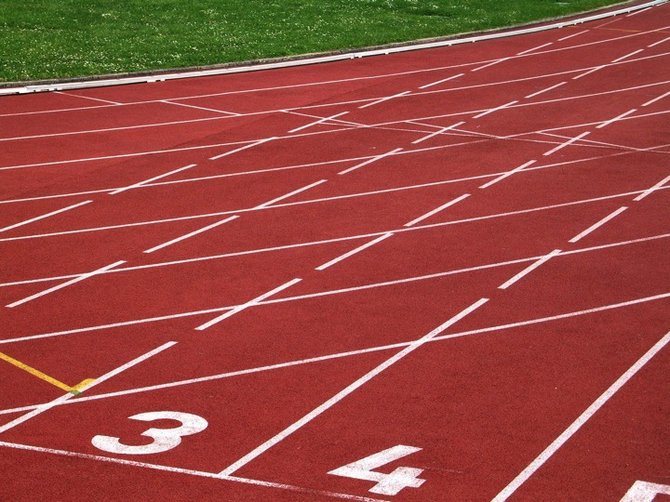 By RENALDO DORSETT
Sports Reporter
rdorsett@tribunemedia.net
THE Bahamas Association of Athletic Associations' second meet on its 2012 calendar has set the tone for what promises to be an exciting track and field season and a battle between two perennial powerhouses.
BAISS schools dominated at the National High School Relays at Thomas A Robinson Stadium on Saturday.
The St Augustine's College Big Red Machine took five categories, while the Queen's College Comets captured an additional three.
CR Walker, in the open men's category, and Moore's Island, in the under 20 men's division, were the only other schools to win category titles.
The Big Red Machine nearly swept the women's categories by taking the under 15, under 17, under 20 and open divisions, while in the men's division, they took the under-13.
The under-10 team dominated with 26 points to win by an 18-point margin of victory while their nearest competitor, the Aquinas Aces, scored just eight.
Queen's College took the women's under-13, men's under-15 and under-17.
Schools used the meet as an opportunity to prepare for the National High School Track and Field Championships March 17-18 at the new version of the Thomas A Robinson Track and Field Stadium.
According to BAAA executives, it was a valuable tool to prepare those athletes who seek to make national teams to be ready for high level international competition in the 4x100m and 4x400m.
This year, in addition to the Carifta Games in Bermuda over the Easter weekend, there is the Central American and Caribbean Jr Championships in San Salvador, El Salvador, at the end of June and the IAAF World Junior Championships in Barcelona, Spain, 10 days later.
With the numerous relays, athletes were provided the opportunity to compete several times at the meet.
In the 2011 edition of the National High School Relays, there is a distinct absence of schools from Grand Bahama and the Bahamas Association of Athletic Associations.
The Catholic High Crusaders were the only school from Grand Bahama who had registered to compete in Saturday's meet but the large crowd on hand were thrilled by the performances from schools based in New Providence.
Schools participated in the 4x100m, 4x200m, 4x400m, 4x800m, sprint medley and distance medley.