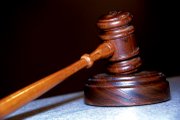 THE defence in a major drug trial has closed its case on behalf of clients accused of conspiring to smuggle $6 million worth of marijuana into the Bahamas.
Now, the attorneys for Stephen "Die" Stubbs, 37, of Ridgeland Park; Selva Rudolph Hudson, 57, of Sisal Avenue; and Dion Minnis, 38, will make submissions before Deputy Chief Magistrate Carolita Bethell.
The three men, with 51-year-old David Arlington Colebrooke, are accused of conspiring together between September 5 and 30, 2009, to import and possess dangerous drugs in Scott's Creek, Williams Town, Exuma, with intent to supply.
Up to yesterday, trial evidence revealed that the 3,935 pounds of marijuana came from Jamaica and was dropped off in Williams Town.
According to testimony, Colebrooke, who was out on bail but is now on the run, had taken a boat into Nassau where police were waiting to arrest him, having used wire tap methods to catch him in the act.
Colebrooke was reportedly meeting up with Minnis and "Die" Stubbs.
Hudson was arrested in the area of the drugs after police found a GPS (global positioning system), which allegedly had been left in a car by Colebrook after he got off the boat.
The police examined the tracking system that led them to the drugs — $5,902,000 worth of marijuana. Stubbs, Hudson and Minnis have denied the trial evidence.
On Monday, July 9, Stubbs' attorney Murrio Ducille will make submissions to the Magistrate. On the following Monday, July 16, attorneys Ian Cargill and Dion Smith, who represent Hudson and Minnis respectively, will present their submissions.