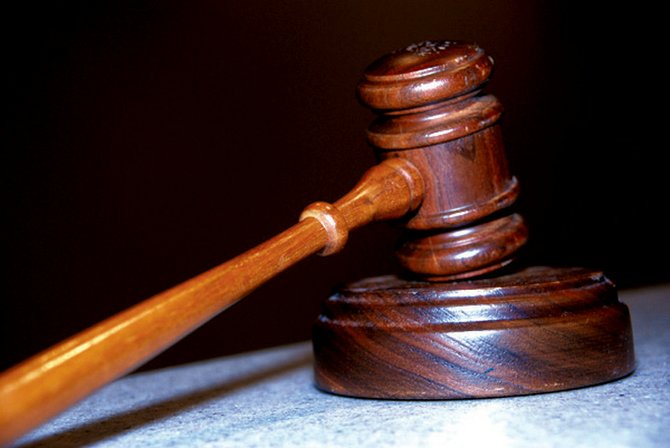 By LAMECH JOHNSON
Tribune Staff Reporter
ljohnson@tribunemedia.net
A PRELIMINARY trial has been set for November for the teenage son of convicted drug traffickers Dwight and Keva Major who was charged earlier this year in connection with the robbing and kidnapping of a local college student.
Ravon Dwight Major,19, and co-accused Sebastian Cartwright, 18, appeared before Chief Magistrate Roger Gomez of Court One, for a fourth time since February, expecting to be served with a Voluntary Bill of Indictment that would forward the case to the Supreme Court for trial.
The pair is accused of robbing and abducting Okoye Cooper while armed with a firearm.
Major, of Soldier Road, is accused of robbing Cooper of a $240 cell phone while his co-accused is charged with robbing the victim of his 2000 Honda Inspire vehicle valued at $9,000, along with bank cards and cash.
Major was also separately charged with being an accessory to kidnapping.
It is alleged that at about 7.30pm on Thursday, February 9, Cooper was on campus at the College of the Bahamas when he was approached by two men,
abducted and later found at Marshall Road in the trunk of a car, gagged and tied up.
At the time of their arraignment, the accused were not required to enter a plea to the charges.
They were told by Chief Magistrate Gomez that the prosecution would serve them with a Voluntary Bill of Indictment on April 24.
The indictments were not served at that time, nor were they served on Thursday afternoon.
Crown prosecutor Roger Thompson told the chief magistrate that the Crown wished to proceed with the preliminary inquiry first in order for them to obtain further information on the case.
He said if the search were completed before the start or completion of the pre-trial, the Crown would serve both defendants with the VBI.
Michael Kemp, who represents Major, and Nathan Smith, representing Cartwright, did not object to the request.
However, Mr Kemp asked for a date for mention prior to the pretrial date when the defence could receive all of the documents in the VBI that should have been given them as early as April.
He said the defence could not do its job without knowing the evidence that was being brought against them.
Chief Magistrate Gomez set the matter down for a September 4 mention.