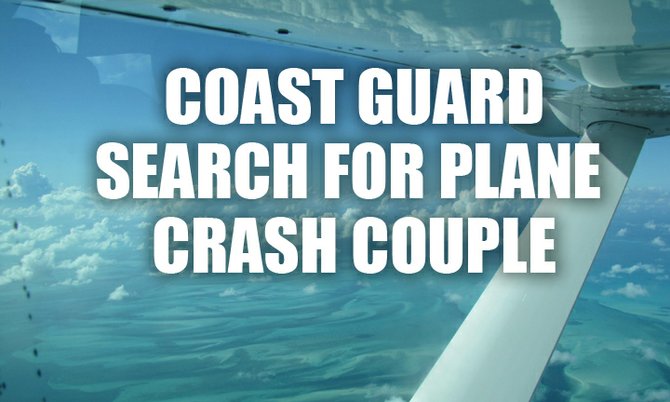 By CELESTE NIXON
Tribune Staff Reporter
cnixon@tribunemedia.net
NO SURVIVORS were found on day two of the search following a plane crash off the Berry Islands on Monday.
According to the US media, the aircraft was carrying Alan and Kathleen Van Nimwegen, a married couple from Daytona Beach, Florida, who are both licensed pilots and frequent visitors to their vacation home in Abaco.
Speaking with The Tribune yesterday, BASRA's operations director Chris Lloyd said while the search effort continued, it is thought the couple perished in the crash.
He said: "There was never going to be any (survivors) – the wreckage was just so bad."
The single engine aircraft, which left from Marsh Harbour for Daytona Beach, Florida Monday morning, lost radio contact and dropped off radar about 20 minutes after take off, a police source said.
Mr Lloyd said after speaking with the US Coast Guard, he understands satellite radar showed severe weather over what would have been the plane's direct route to Florida. 
He said it appears the pilot went south to avoid the weather, losing communication with Miami towers around 9.20am, just after the couple said they were experiencing turbulence.
A search was launched near Great Harbour Cay, Berry Islands where the last communication was received.
However, because of the severe weather, BASRA was unable to send up a search plane, said Mr Lloyd. 
Surprised that a single engine plane took off in such harsh conditions, he said, "There was no way we could ask someone to volunteer to fly into that type of weather."
Mr Lloyd said the Coast Guard responded quickly, deploying a helicopter that found a massive debris field, oil slick and empty life raft around five miles off Great Harbour Cay.
ahamian police and the US Navy were also at the scene assisting with the search.
The search has now been called off.