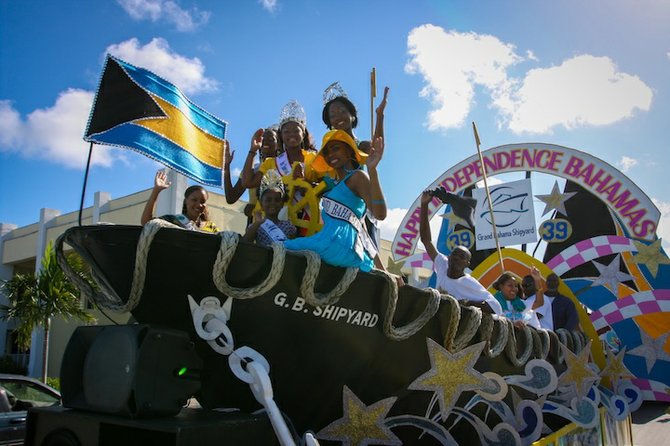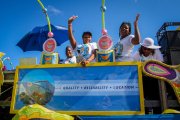 FREEPORT – The Grand Bahama Shipyard became the main attraction at the 39th independence float motorcade on Monday.
CEO of GBS, Carl Rotkirch, said: "Last year our executives were impressed with the parade and all the beautiful floats and we committed to entering in 2012. We are excited to set the pace for next year and we will be back in 2013 to challenge all other companies in the grand parade to celebrate the 40 years of independence."
The company's floats were the creation of Anjoun Armaly, a ship manager and 12-year veteran at GBS.
Mr Armaly is also a keen and well-known Junkanooer.
"I was excited to be able to pay tribute to my country for independence," he said. "The yard is very involved in our community and it was super to be able to show off what we created. It was not only the locals who worked on these floats but the ex-pats all got energised and involved. This has been a great exercise for us all and really brought us together as a company."