By KHRISNA VIRGIL
kvirgil@tribunemedia.net
AN EQUIPMENT malfunction is to blame for a two hour, island-wide power outage for thousands of customers, BEC officials said yesterday.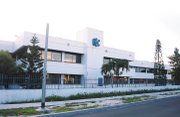 And New Providence wasn't alone - with Grand Bahama also suffering.
The interruption, which occurred shortly before 1pm was caused by a fault at BEC's Albany Substation, according to a press statement.
Officials said power was restored to all areas in New Providence by 3pm.
The statement said: "BEC advises that it experienced a fault at its Albany Substation at approximately 12.27pm on Wednesday. The fault, which was caused by an equipment malfunction, was responsible for a total system shutdown of BEC's generation, transmission and distribution works.
"BEC officials were immediately able to locate the problem area and began working to restore power within minutes. By 12.55 pm, the Corporation began restoring electricity supply to affected customers and the majority of customers had supplies restored in just over and hour."
BEC said a thorough investigation would be completed to minimise the likelihood of any similar occurrences. They apologised for the inconvenience to consumers.
Last month thousands of customers were again left without power for several hours. On last update, the company said the cause of that disruption was still being investigated.
In May, a tractor working on the New Providence Gateway Project hit a transmission line aiding in a black-out. This incident happened just before two men were electrocuted after their ladder came into contact with a 33 kilovolt, overhead line. BEC's entire system tripped causing power failure throughout New Providence.
Island wide outage on GB
FREEPORT - Thousands of customers were without electricity on Wednesday following an island-wide power outage here on Grand Bahama.
The interruption occurred around noon, and power was not fully restored until 3pm.
Grand Bahama Power Company noted that their crews worked diligently to resolve the issue and apologized to customers for any inconvenienced caused.