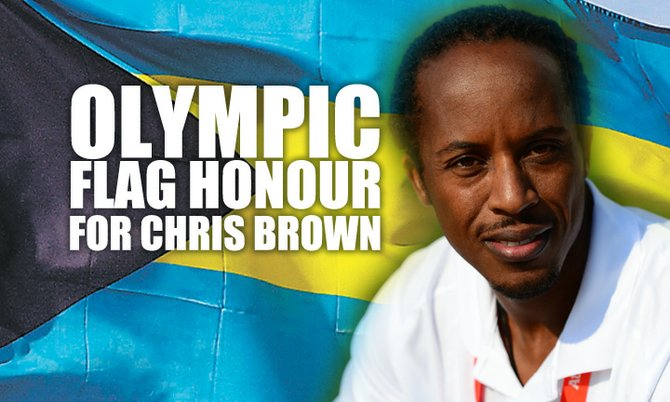 TRACK and field star Chris Brown will carry out the Bahamas flag at the opening ceremony of the London Olympics, we can reveal.
Brown, who competes in the 400m and is in the 4x400m Relay pool was given the honour today in London.
Chris, 33, from Eleuthera, has won four World Championships medals in the relay.
In 2007, his most successful year, Brown won gold medals in both the individual 400m and the 4x400m relay at the 2007 Pan American Games.
In the 2007 World Championships in Osaka, Brown tied the Bahamian national record when finishing fourth in the 400m final.