By RENALDO DORSETT
Sports Reporter
rdorsett@tribunemedia.net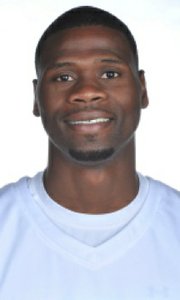 TWO years removed from its latest occurrence, the Bahamas has the rare opportunity to have another player enter the NBA ranks.
With a stellar collegiate career which came to an end this March as a member of the TCU Horned Frogs, JR Cadot has peaked the interest of several NBA franchises as the Draft approaches.
The NBA Draft is all set to take place on June 28 in New York City and Cadot has received offers from the Chicago Bulls and Houston Rockets for pre-draft evaluation workouts.
The Bulls hold the 29th selection, while the Rockets hold picks 14 and 16.
Cadot spent last summer as a member of the Bahamas' 2011 CBC Championship team when he averaged 10.8 points and 7.1 rebounds per game. He will again compete as a member of the national team, this time for the 2012 Centrobasket tournament.
Cadot plans to travel back and forth between the various states and the Bahamas as he balances his draft stock and national team commitments.
The 6'5" 205 pound swingman finished his career at TCU averaging 10 points, 6.5 rebounds and shot 56 per cent from the field in 65 games played, good enough for second place on the TCU All-Time list. He was also named to the All-conference team during his senior season.
Noted for his play above the rim, toughness and defensive ability, Cadot has a legit opportunity to find himself on an NBA roster.
In an interview with spacecityscoop.com, Cadot revealed that his initial contact with NBA scouts came shortly following his senior season.
"I got a call at the end of my senior season here at Texas Christian University. I got a call from the Chicago Bulls first. That was at the end of the season and then one from the Houston Rockets about a week or two weeks ago.
"I am scheduled to workout with the Rockets at the end of this month and I have an opportunity to train with the Chicago Bulls in the middle of June. I won't say it was hard but I know it was not easy (to get noticed). I feel as though I was putting in the right amount of work during the season on and off the court. All my hard work made for better results and made it easier for something like this to happen," he said.
In just two years at TCU, Cadot transformed to an NBA level talent. His highlight reel play of the year came with his game winner against Houston. He took the ball near halfcourt, weaved through a trio of players to attempt a reverse layup and after the miss, followed with his own rebound and a fallaway layup at the buzzer to win it.