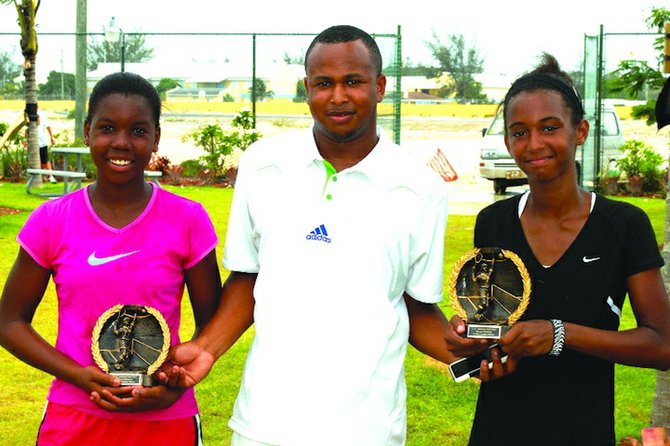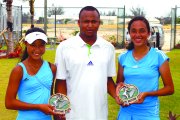 It was a bittersweet day for Bahamian players in the International Tennis Federation Junkanoo Bowl finals on Wednesday at the Bahamas Lawn Tennis Association (BLTA) tennis center.
After several tough losses, success was found in doubles play. Gabriela Donaldson and Iesha Shepherd defeated the team of Kianah Motosono (USA) and Eva Frazzoni (Bermuda) 6-2, 4-6, 6-3 in a three-set thriller in the girls' 14s doubles final.
However, in the girls 14 singles final, American Kianah Motosono got the upper hand on Donaldson, 6-2 ,6-1.
And in the boys 14s singles final, Blaise Bicknell of Jamaica defeated Bahamian Joshua Turnquest 6-4, 6-2.
The Bahamians were nearly in position to close out the week-long ITF Junior Circuit grade 4 tournament at the National Tennis Center with a pair of girls in the 14 final.
While Donaldson advanced to the final with a 6-3, 6-3 victory over No.2 seed Eva Frazzoni of Bermuda, Iesha Shepherd, the No.2 seed, was ousted after she fell victim to Motosono 6-0, 6-1.
For nearly a decade, the BLTA has provided local junior players the opportunity to participate against their peers from around the world in this tourney.
This year's edition featured more than 120 players from about 20 countries around the world, as far as Korea, Europe, the US and Caribbean.
SEE MORE PHOTOS ON 2E