By JEFFARAH GIBSON
Tribune Features Writer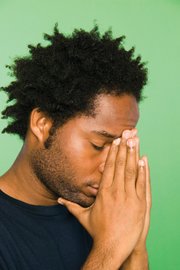 A seminar hosted by the U-CAN-U-WILL-WITH-GOD organisation seeks to help individuals tap into entrepreneurial success through a godly process.
Organisers of the seminar said the key to bring ideas to fruition and having success as a business owner is developing and nurturing a spiritual connection with God.
Without connecting with God she said it will be impossible for believers to have ultimate success in their entrepreneurial endeavors.
The one day brunch seminar starts on July 14 at New Providence Community Center.
"There are two reasons why people go to church and that is because they are victimised and they want to know how to get out of that. They also go to church because they have fallen in love with a spiritual being that they can turn to. At church they get more connecting with him," Sherquel Sands-Stimac of New Providence Community Center told Tribune Religion.
The only way Christians can realise their potential is by developing a connection with God.
This connection comes as a result of daily devotion, prayer, worship, and conversations with God. When this happens God reveals his purpose for the lives of believers and offers ways in which a believer's idea can flourish she said.
"People have more potential than they realise. Sometimes they may have seeds, ideas or visions, that continuously nudge at them but have talked themselves out of actually pursuing the idea because they were unsure or they may not have the financial means to bring the idea to life. But when you get closer to God you find that your life all of a sudden is falling into place. The ideas are coming to life and God allows you to be exposed to different people who all have a willingness to help you," Ms Sands-Stimac said.
The reason why some people may experience a dry season in their business is because they have not connected with God, therefore he is not able offer guidance.
"You take God out of the equation then things do not go well. But once he is back in the picture he will always help you with your business," she said.
Topics that will be discussed during the seminar are: Taking off the mask, taking control of your life, focusing on your goals, stepping into your game plan for success, health and wellness, and starting a business.
U-CAN-U-WILL-WITH-GOD organisation focuses on business seminars for churches, businesses, and schools.
For more information email yes@ucanuwill.org.