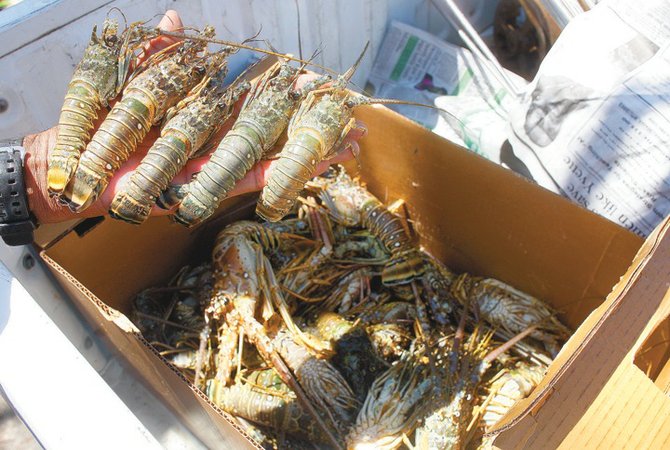 By KHRISNA VIRGIL
kvirgil@tribunemedia.net
DESPITE Agriculture Minister Larry Cartwright's continuous warning to persons fishing undersized lobster and conch that they will be dealt with to the full extent of the law, police have arrested two persons for the offence.
Yesterday, Gilford Lloyd, a senior fisheries officer, reported that mobile unit police are now in the process of charging the men, who had more than 60 pounds of lobster tails, the size of shrimps, in their possession.
Mr Lloyd said: "The public needs to be made aware of just how serious this is and that we are serious about prosecuting people who do these things."
The men also had 200 undersized conch.
Mr Lloyd said police are also waiting for confirmation that the men had a license to own and operate an underwater air compressor.
No license could mean additional charges for the two.
If the men are found guilty, they could face a maximum $3,000 fine or one year in prison.