THE Progressive Liberal party argued last night that the governing FNM has neglected the people of Exuma for the last five years - especially in terms of infrastructural upgrades.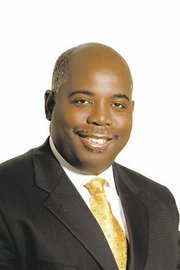 PLP deputy leader Philip "Brave" Davis, speaking at the opening of his party's Exuma constituency office, said Exumians were promised a mini-hospital by the PLP before they left office.
But, he said, the FNM failed to construct the hospital when they came to power in 2007, even though the plans were already complete.
"Five years have passed since our plans were drawn and the FNM didn't touch it," he said.
"I want to assure you Exuma, we will build that hospital."
Three weeks ago, Prime Minister Hubert Ingraham revealed that the government would be accepting bids for the construction of a community hospital in Exuma before the end of the month.
Mr Davis added that even though a contract was signed in January last year to begin repairs to the George Town dock, no repairs have taken place.
He said the Prime Minister "promised" to commence the construction of a new highway by December 2011.
"Exuma, the date has come and gone and still nothing has been done," he said.
Ryan Pinder, Member of Parliament for the Elizabeth Constituency, told the crowd he wishes to see Exuma and other Family Islands develop industries such as agriculture that become "full-circle economies where production, processing, packaging and distribution are done at the respective Family Island location".
He said: "This would permit residents of various Family Islands to participate in all aspects of an economy and industry, not just one."
He said fishing was once a full circle industry that flourished on many islands.
Mr Pinder suggested that green energy could be another industry developed on the Family Islands from the research stage to development, to export.
"This is how you build an economy, how you build a country," he said.
"This was the philosophy of Mr Christie's anchor development model, and he will lead a talented group of Bahamians, which will include Tony Moss as your next Member of Parliament for Exuma, in expanding this philosophy of Family Island development to additional industries and opportunities."