By ALLISON MILLER
"AND there appeared unto him an angel of the Lord standing on the right side of the altar of incense. And when Zacharias saw him, he was troubled, and fear fell upon him. But the angel said unto him, fear not, Zacharias: for thy prayer is heard; and thy wife Elisabeth shall bear thee a son, and thou shalt call his name John." (Luke 2:11-13)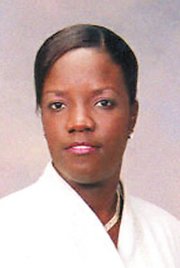 Have you ever felt the rush of a promise or prophecy? You get excited, enthused and happy all at the same time. You are looking forward to what is going to take place. Every time you think about what was said a big smile hits your face. A week goes by and turns into a month. A month turns into six months and six months turns into a year. By that time impatience has definitely set in and you feel obligated to manifest what was promised to you.
I don't know if we realize that God sits in eternity, therefore, his time is not our time and many of us can testify that he is always on time. Yeah I know it seems as if you have been waiting for forever and God is taking too long. However, we have to take solace in the fact that God will do what he says he will do. His words cannot return to him empty.
Habakkuk 2:3 states: "For the vision is yet for an appointed time, but at the end it shall speak, and not lie: though it tarry, wait for it, because it will surely come, it will not tarry."
When we help God out with the prophecy that was spoken to us, we only do more damage than good. He knows what is best for us and his timing is perfect. Most of the time we are not ready for what God wants to do in our lives. Therefore, the time that we think is too long is the time we should be serving whomever we are to serve.
Waiting on God makes us "waiters". Waiters serve and automatically get their gratuity. The gratuity that we will receive is our promise or prophecy that will come to pass. So don't force things or try to make it fit. You will have a premature situation that will end badly.
Use the waiting time as a preparation period, it will pay off. Remember God knows what he is doing. His time is not our time but he is always on time. They bible encourages that if we wait upon the lord, he shall renew our strength; we shall mount up with wings as eagles; we shall run, and not be weary; we shall walk, and not faint. (Isa 40:31)
As a waiter you will automatically get your gratuity. If your service is pleasing you will also get a tip and that is a bonus.