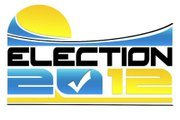 WHILE the PLP defeated the FNM in a landslide victory at the polls on Monday, official election results indicate the margin of victory in most constituencies was not very large.
Parliamentary Commissioner Errol Bethel officially declared the PLP the winners of the general election yesterday after two days of recounts.
The PLP won 29 of the 38 seats in Parliament while the FNM secured only nine.
According to the figures, the toughest races were in the Family Islands with the difference between winner and loser coming down to double digits.
Alfred Gray, the PLP incumbent in the MICAL constituency, defeated FNM candidate and former Blue Hills MP Sidney Collie by a mere 22 votes. They received 672 and 650 votes respectively.
Political newcomer Dr Perry Gomez won the North Andros and Berry seat by 24 votes with 1,972. He defeated the former FNM Carmichael MP and outgoing Minister of Education Desmond Bannister, who received 1,168 votes.
FNM candidate Howard Johnson was originally thought to have won the Central and South Eleuthera constituency, however after the recount, PLP candidate Damian Gomez was declared the winner. He won by 66 votes.
There were some candidates who defeated their opponents by more than 1,000 votes.
Of all the candidates, incumbent PLP MP Glenys Hanna-Martin got the biggest margin of victory. Mrs Hanna Martin defeated the FNM's candidate in Englerston, Caron Shephard, by 1,386 votes.
Newly appointed Prime Minister Perry Christie won the Centreville constituency for the 8th consecutive time with 2,950 votes. He defeated FNM's candidate Ella Lewis by 1,349 votes.
Golden Gates incumbent Shane Gibson reclaimed the seat by 1,275 votes. Winsome Miller, the FNM's candidate lost the seat receiving 1,556 votes to Mr Gisbon's 2,831.
Englerston, Centreville and Golden Gates are considered PLP strongholds.
Despite not winning any seats, the Democratic National Alliance secured more than 10,000 votes nationally.