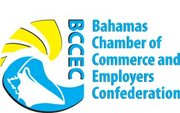 CHAMBER VOICE
By IAN FERGUSON
IN A few short weeks, the Bahamas will engage its youth in various forms of testing to determine what they have gleaned during the course of the academic year. The GLAT, BJC, BGCSE and end-of-term exams are all designed to hold students, teachers and the system of education accountable for the work they are producing. When the results are published, we have a good idea as to which schools are known to be high producers of a quality product. The results also assist the school in determining deficiencies that needs some urgent attention.
Our discussion today does not assess the system of education, but rather the extent to which we are actively engaged in testing, evaluation and measurement in the work environment, and how we are using various testing systems to increase employee productivity and work efficiency. Perhaps for some this concept is new; others may dismiss it as another unnecessary trapping for the large conglomerates. For others who have made some attempt at providing various forms of testing and measurement to determine how each employee is functioning, what we are discussing is an all too-important topic that cannot be cast aside as insignificant.
For those companies who are still baffled as to why we bother, we offer you these questions:
Do you know what each individual employee is capable of doing? Do you know their limitations, strengths and weaknesses?

Can you objectively measure the growth of each of your employees since they started with your company?

Can you speak, with any level of certainty, to the value each employee brings to your organisation? What are those things that you credit those employees with, which set you apart as a leading producer?
We offer, then, these suggestions to Corporate Bahamas in a bid to help you guide the career development of more individuals in the work environment:
Institute aptitude and psychometric pre-testing in the on-boarding programme for all employees.
Determining the ability of each employee in literacy and numeracy saves the unsuspecting company a great deal in the long run. Having a better understanding, too, of the calibre of employee you are engaging through the various behavioural analyses is again beneficial to the company looking for the employee who is the right fit.
Place each employee on a specific deliverables tract and periodically (daily, weekly, monthly, quarterly, yearly) evaluate, with a specific instrument, the degree of success they have achieved in each instance.
High schools know the areas that require strengthening because the results provide these indicators. Likewise, a company ought to know which of its officers or executives are weak based on close scrutiny of their work assignments.
Develop an employee skill matrix to determine where every employee is in their professional development, and create a personal development plan to ensure the company and employee uses these instruments to advance the personal growth of that individual.

Testing after Training: After making an investment in any training programme, companies must ensure that employees and, by extension, the organization has received value.
One of the ways to do this is to test their retention of whatever key competencies were shared in the training. This can be easily done with a written summary report or simply requiring them to use the skill immediately in the business.
It may be wise (perhaps through the company's Employee Assistance Program-EAP) to provide psychiatric and/or psychological evaluation testing for employees.
Life happens, and sometimes many of our employees are ill-equipped to deal effectively with situations as they occur. This ultimately affects their work and level of productivity. Companies need then to test the emotional state of each employee to determine their fitness to work.
As incredible as this may seem, some companies still have yet to introduce standardised, tested Performance Management Systems and staff appraisals, which are designed to evaluate employees' current level of functioning. More importantly, this charts the area of development for the next work period.

Post testing: Pilots and many other professionals go through various post screenings and tests well into their careers to determine how fit they remain to perform the functions they have been hired to deliver.
Perhaps our results would change, and our educational system transformed, if teachers were made to sit tests after every 10 years to determine how proficiently they perform in the critical areas of literacy, numeracy, critical thinking, technology, emotional wellness and their specific discipline.
NB: Ian R. Ferguson was educated locally, regionally and internationally, having earned a Master's Degree in Education from the University of Miami. During the course of his nearly 20 years in education, talent management and human resources, he has served both the public and private sector in senior management roles. He currently serves as manager of the Institute and as a local consultant in the field, having assisted hundreds of local and regional organisations to improve in business and service excellence through their human capital.