By CARA BETHEL
cbrennen@tribunemedia.net
THE FNM must leave its upcoming convention as a unified political party ready to begin the road back to being the government, opposition MP Loretta Butler-Turner said.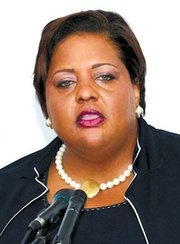 Throwing her support behind Killarney MP elect Dr Hubert Minnis, Mrs Butler-Turner said that the party must select a 'new and relevant' face people can identify with so that it can begin the 'long and hard' work of regaining the trust of the Bahamian people.
At the FNM's upcoming one-day convention, on May 26, the party's leader Hubert Ingraham is expected to step down allowing for elections of offices throughout the organisation.
Currently, Dr Minnis has been given the post of Leader of the Opposition in the House of Assembly.
Mrs Butler-Turner told The Tribune that she has given her full support to electing Dr Minnis as the party leader at convention, and said she is willing to offer herself as his deputy.
However, the most important thing that needs to happen is that the party regroups as a vibrant opposition.
She said: "We have to come out of this unified and we have to be able to ensure that this incoming government is held accountable to everything that they have promised the Bahamian people."
Mrs Butler-Turner added that there must be a smooth transition between governments without victimisation.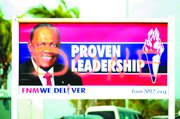 She said she was disappointed to hear about the departure of ZNS radio talk show host 'Chrissy Love' just seven days after the election. Mrs Butler-Turner said people needed to feel they could express their democratic rights without fear. She said that otherwise people begin to lose faith in democracy.
The Long Island MP elect also pointed out the FNM party still has a huge support base as the PLP government is not a 'majority government' having not received 50 per cent or more of the popular vote.