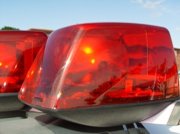 FOUR men have been arrested in Freeport for possession of dangerous drugs and for immigration offences.
The four men, all said to be illegal immigrants, were discovered by police and immigration officers during a check on an apartment in Lucaya at noon yesterday.
Three men and one woman, aged 28, 37, 43 and 55, were taken into custody. Three were from the Dominican Republic and one was from Jamaica.
During a search of the apartment by officers, a pound of what was thought to be marijuana was found. That amount of drugs would have a street value of about $1,000. Police investigations are continuing.