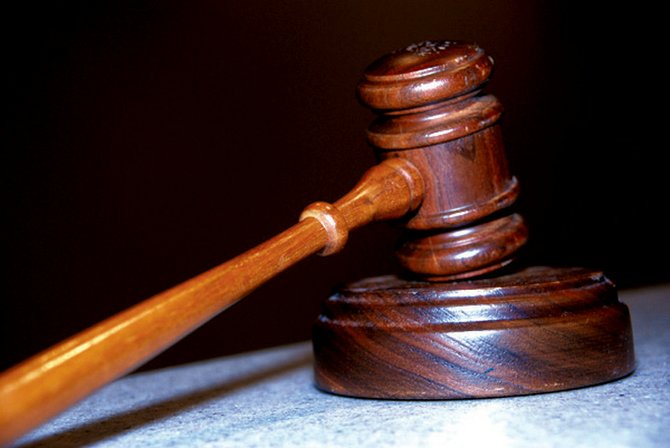 By DENISE MAYCOCK
Tribune Freeport Reporter
dmaycock@tribunemedia.net
FREEPORT – Defence lawyer Paul Wallace-Whitfield submitted that the prosecution had failed to prove its case against murder accused Hulio Smith and asked that charges be dismissed against him.
Senior Justice Hartman Longley heard the submission after dismissing the eight-woman-four-man jury for lunch Friday afternoon.
Smith, 32, is on trial for murder and conspiracy to commit murder. He is accused of murdering businessman Gifford Martin Jr, who was found shot to death at his auto supplies store in Freeport in 2007.
It is alleged that sometime between November 15 and 16, 2007, the accused, while being concerned with another, intentionally caused the death of Martin by unlawful harm.
It is also alleged that Smith, while being concerned with another, conspired to murder Martin.
According to earlier testimony, Martin had left home around 6.30pm on November 15. He was later found dead at the back of his Xtreme Auto Supplies Store, with a knife in his right hand.
He was dressed in dark blue shorts, a blood-stained shirt and tan sandals. Martin, 32, died of a single gunshot wound to the head, according to
testimony by Dr Ana Tancawan, a pathologist at Rand Memorial Hospital.
Dr Tancawan read in detail an autopsy report describing the injury Martin suffered. In the report, she noted that the cause of death was a single gunshot to the head. The bullet penetrated the back of the head, near the right ear. It travelled to the front slightly upward, and exited just above the left eyebrow.
She noted that former hospital pathologist Dr Cornelius Kacharli performed a post mortem on the body, which was identified by the deceased's sister Melvern Jennings on November 19, 2007.
Three police officers – Det Sgt 184 Rolle, Det Corp 2140 Munroe, and Det Corp 2524 McPhee – were present during the autopsy.
Dr Tancawan said no projectile was recovered; only tiny bullet fragments.
When asked by Prosecutor Darell Taylor whether there was any burning or blackening at the entrance wound, the pathologist said there was none. She also reported that the range of fire by the gunman could not be determined.