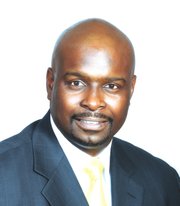 By CELESTE NIXON
Tribune Staff Reporter
cnixon@tribunemedia.net
IN KEEPING with Prime Minister Perry Christie's announcement to put oil drilling to a national referendum, Minister of Environment and Housing Kenred Dorsett said the Bahamian people will decide if the country moves forward with oil and gas exploration.
"It is still a matter to be addressed by the Cabinet," Mr Dorsett said, "but I think that the prime minister was very clear on the path that this administration will take in relation to oil exploration in the Bahamas.
"There is a need, obviously, for there to not only be assessments but more importantly for the matter to be put to the people of the Commonwealth of the Bahamas to determine how it is that we are going to advance."
According to BPC's Annual Reports and Accounts 2011, published on the company's website on Monday, the Bahamas Government is working towards establishing a regulatory framework for gas and oil extraction.
It said: "Completion of the Bahamian elections ahead of their May 2012 deadline and timely progress towards implementation of revised laws, statutes and enabling regulations covering hydrocarbon exploration will promote accelerated activity. The Government is working to put the regulation in place to oversee oil and gas activity. We expect these regulations to be in place prior to our drilling."
Mr Dorsett said he could not comment on BPC's recent report.
"I haven't read the report so I cannot comment on any statements they have made," he said.
Tensions in regard to oil drilling in the Bahamas increased in the weeks leading up to the election after it became known that Prime Minister Christie was a former consultant for the oil company's Bahamian legal team. Mr Christie said he was hired through the law firm Davis & Co, which was headed by now Deputy Prime Minister Philip "Brave" Davis.
Graham Thompson & Co of which former PLP attorney general Sean McWeeney is a partner, is also listed on the BPC's website, as is PLP candidate for Killarney Jerome Gomez as its resident manager. However, Mr Gomez lost the Killarney constituency on May 7 to Dr. Hubert Minnis.
Earlier this week, Bahamas Petroleum Company (BPC) said they are not discouraged by the fact that recent oil testing off the coast of Cuba yielded no results.
BPC chief operating officer Paul Gucwa said while successful drilling in Cuba would have been encouraging the results do not mean there is no oil in the Bahamas, nor does it affect oil drilling efforts.
Dr Gucwa added BPC intends to drill in a different geographical area and from their research it was not unexpected that the Scarabeo-9 drilling off the northwest of Cuba hit a dry well.
"A good result in their drilling would have been good news - however, from our research it was an expected result," he said.
As indicated in BPC's Annual Reports and Accounts 2011, BPC's believes the best location for their initial well is testing "Fold B" into the upper Jurassic formation. The report said research indicates this feature has the potential for over two billion barrels of oil in the Cretaceous section.
As reported in The Miami Herald, on Friday the Spanish Respol company confirmed that the Scarabeo-9 floating drill platform found nothing in a well 20 miles northwest of Havana, Cuba.