By NEIL HARTNELL
Tribune Business Editor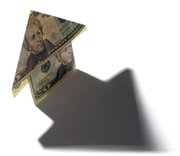 The Government's decision to yesterday reinstate duty exemptions on imported building materials and costs for Exuma could reduce construction costs by around 16 per cent, a former Bahamian Contractors Association (BCA) president told Tribune Business.
Arguing that the move could stimulate the development of a Bahamian second home market in the Family Islands, Stephen Wrinkle also called on the Government to amend its land policy to prevent foreigners buying up large tracts of real estate for land speculation, then "sitting on it" without building anything.
The former BCA president, though, agreed that placing Exuma back on the construction materials and equipment duty exemption "is going to have a significant impact down there, a big impact. We'll see a lot more second home and home building down there".
And Mr Wrinkle told Tribune Business: "The reduction in duty on building materials will help with the building and buying of second homes, as it will help reduce the cost of the home.
"Roughly, materials account for half the cost of a construction project, and if you take the 35 per cent duty away, that's one-third coming off one-half. That's one-sixth - 16-17 per cent. You're looking at a potential savings of 15-20 per cent on the construction of a home. That's significant money."
On a $300,000 property, a 16 per cent construction cost savings would amount to $48,000. "That's savings in anyone's book," Mr Wrinkle added.
"It hopefully will bring the price of second homes down so Bahamians can afford it. That's been a problem in Family Islands development - that Bahamians can't afford them. This opens a whole new market potentially. Many Bahamians have bought lots or land in the Family Islands, but few have built because of the cost of construction. This is certainly a good first step to reducing the cost of construction in the Family Islands."
But, while agreeing that the top Stamp Duty rate's reduction to 10 per cent, and the $50,000 real property tax cap, would help the real estate sector, Mr Wrinkle said he wanted to see this accompanied by a change in land policy.
"It's something I've run into on several Family Islands, where tracts of land have been tied up by foreigners," Mr Wrinkle told Tribune Business. "It's not in our best interests to have foreigners speculate on our land.
"They've bought and speculated on our land throughout the country, and in many cases have sat on it, sat on it and not done anything with it. That's bad policy. If you buy land, you should be required to so something with it, not sit on it."