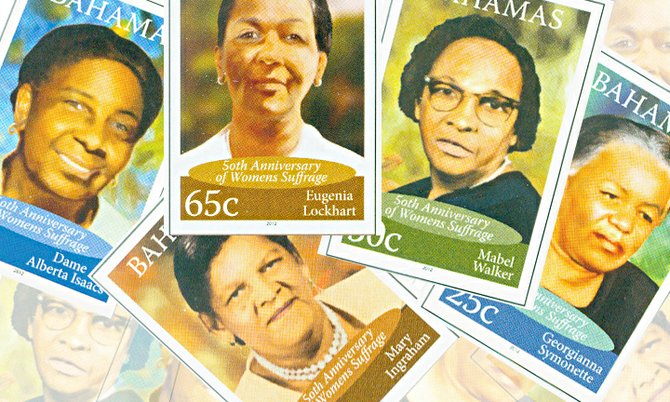 By JEFFARAH GIBSON
Tribune Features Writer
jgibson@tribunemedia.net
After years of petitioning for the right to vote, women in the Bahamas went to the polls for the first time on November 26, 1962. Two daughters of two champions of woman's suffrage shared their memories with Tribune Woman. They recalled what that time was like when women agitated for the right to vote.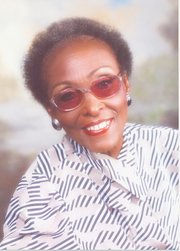 Alfreda Hepburn, the daughter of Eugenia Lockhart and Juliette Barnwell, the daughter of Mable Walker, recalled election day as "a glorious moment" for all Bahamian women regardless of political affiliations.
At 83 years old, Ms Hepburn still vividly remembers what she wore on election day.
"I wore a red striped blouse and a white skirt. On election day, all of the women were dressed to kill because it was such a proud moment. I marched down the street to the polling station on East Street with my hands swinging. Some of the women were singing in the streets free at last," she told Tribune Woman.  
Ms Hepburn has fond memories of her mother, who worked along with other leading suffragettes, including Mary Ingraham, Mable Walker, Georgianna Symonette, Dame Bertha Issacs, Grace Wilson and Dame Doris Johnson. She spent a great deal of time fighting in the struggle.
In 1960, her mother travelled with Dr Doris Johnson and Progressive Liberal Party (PLP) Chairman Sir Henry Milton Taylor to present a petition to the secretary of state for the colonies, Ian McCleod, in England.
Before the trip, Ms Hepburn said her mother made sure the family was taken care of: the 12 children and her husband, who all fully supported the efforts of the suffragettes.
"We were happy for what my mother and the other women were able to achieve. We remember the many nights she went out to various meetings and all of the travelling she had to do just so that women could have a better life," said Ms Hepburn.
She also took part in collecting signatures, only to find out that some women were not as passionate about the movement as others. They could not see the privileges it would reap in the future.
"People never protested against us but there was one occasion, where a conchy joe girl was very rude to me. One day my mother took us with her to sell steak out tickets to raise money for the trip to England to meet with the Secretary of State. I approached the young lady asking her if she wanted to support the cause or buy tickets and she said 'I ein buying no steak out tickets they for y'all not me," said Ms Hepburn.
"This was also a time of racial inequality and when we went around to different stores to ask people to purchase the tickets sometimes we could only ask from the window because we were not allowed to go into the stores," she said.
Coming of age
Ms Barnwell was a teenager when the women's suffrage movement was in full swing.
"I was 16 years old at the time and part of that time I was in school. When I came back home, woman's suffrage was in full swing," said Ms Barnwell.
She comes from a family that was always at the forefront when it came to equal rights and social progress for Bahamians. As an educator and politician her father Dr CR Walker was a social activist and did what he could to assist the women's movement.
"I came from a family who believed in equal rights for all people. We came from an environment where the boys and girls were always treated equally so we were all for what my mother and the women were fighting for. During that time there were also challenges for some of the younger men as well," said Ms Barnwell.
"My family always made an impact in the communities wherever they went and we supported my mother. One thing I admired most about those women is that they were determined and they never gave up," she said.
If it were not for women, many of whom rode their bicycles to collect signatures, women in the Bahamas would not in the position they are today, said Ms Barnwell.
"We have made tremendous progress. We have Bahamian women holding key positions in the justice system, in the political arena, in schools, many of them are principals, and accountants. Although there is still much more to be done in the country, we are at a much better place than we were years ago," she said.
Ms Barnwell urged women today to continue advocating for the rights of women in the country. She said they must continue the fight started by those at the forefront of the suffrage movement.
"It was not easy for those women. It was a struggle because they had to go around and convince people to support the movement. I am proud of what they were able to accomplish simply because they did not give up. We must follow in their footsteps so that we can have a better future," said Ms Barnwell.