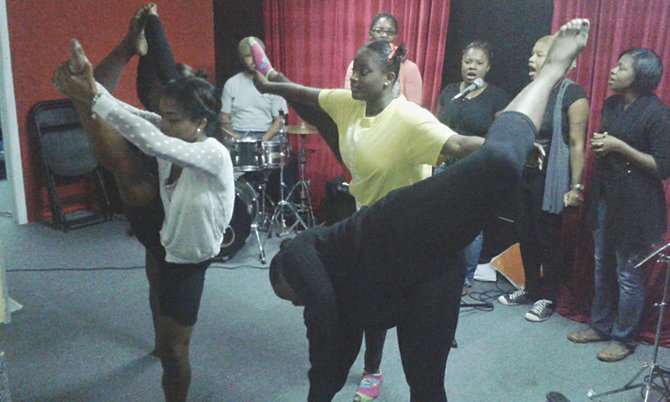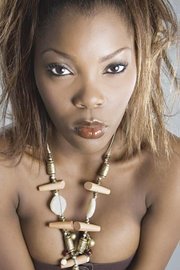 BAHAMIAN artist Bodine Johnson has created a show that emphasizes the art of storytelling and music that Bodine says is reminiscent of the Bahamian drumbeat days, when the Silver Slipper, Zanzibar and Tropicana clubs offered world class Bahamian entertainment.
The Gaulin Bride concert presented by Party in Paradise in conjunction with Ivory Global Management is a new spin on a vintage idea. It will launch this Saturday at the National Art Gallery of The Bahamas with a line of young Bahamian talent.
Directed by actress Leah Eneas, the Gaulin Bride features world renown percussionist Reuben 'RuppaPumPum' Deleveaux, the voice and talents of Dion Johnson, and a performance by members of the Valley Boys Junkanoo organisation. There will also be an African dance number by Myrkeeva Johnson, Trevanna and Shaketra Roxbury and Tavonnia Sturrup.
The Gaulin Bride, a tribute to the music of yesteryear was arranged by Bodine Johnson and inspired by Patricia Glinton Meicholas' "An Evening in Guanima". The concert highlights the music of the Calypso Mama - Maureen DuValier, George Symonette, Tony McKay - Exuma: The Obeah Man, Count Bernadino and Eloise Lewis, in addition to music by contemporary artists Marvin Henfield, Ronnie Butler and original music by Bodine.

"We at Party in Paradise are ecstatic to provide a much needed avenue for the cultural arts to be experienced and enjoyed by Bahamian and international audiences. It is always refreshing to see the visual arts merge with fine arts and fashion in the Bahamian context and put to practical use. The opportunity for young Bahamians to learn the application of the talents of singing, drama, dance, fashion, and fine arts and turn these experiences into long-term employment is visible through the execution of Party in Paradise's, The Gaulin Bride. We are thankful for our many sponsors and partners who have invested to ensure the success of this event," said Bodine.
For ticket information email BeInked@live.com.