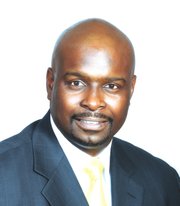 By Khrisna Virgil
Tribune Staff Reporter
kvirgil@tribunemedia.net
THE government plans to strengthen inspection efforts to low cost homes in an effort to cut back on the amount of taxpayer dollars spent on repairing faulty construction, Housing Minister Kenred Dorsett said yesterday.
Over the past four and a half years, Mr Dorsett said the previous Ingraham administration spent more than $4 million repairing homes built under the government's low cost housing initiative.
He made the announcement while touring the Deep Water Cay Bonefishing Club in East Grand Bahama.
"The government of the Bahamas," said Mr Dorsett, "is going to ensure that we provide quality construction and so there is going to be a lot of focus on ensuring that we beef up our inspectorate as well as involve our private sector in relation to our assessments of our quality programme.
"Over the last four and a half years the former administration has spent over $4 million in repairs and the reality is that is $4.5 million in taxpayers' money going into the repairs of homes. We have to minimise that and we can only do that through a quality assurance programme."
The Christie administration is also forging ahead with work to increase the number of low cost homes available in New Providence and on the family islands.
The PLP's Charter for Governance, published at the height of the 2012 general election, promised to build 1,300 new homes.
Mr Dorsett said construction for that phase could begin as early as the first quarter of next year. He expects the project to cost at the minimum $20 million.
"What we are doing right now is we are completing all of the infrastructure in subdivisions that the former administration did not put in. That should be completed by the end of this year. I would believe that within the next 30 days we should complete the funding mechanism for the government's housing programme.
"We are concluding our discussions with the National Insurance board. So certainly once that is done – the beginning of next year, the first quarter next year, we will begin to aggressively pursue our housing programme."
As it stands, Mr Dorsett said, officials are looking into expanding existing housing areas, including the Ardastra Gardens subdivision, Sunset Close, Pride Estates, and Fire Trail Estates in New Providence.
The Wellington Pinder Subdivision in Freeport, Grand Bahama could also be expanded.