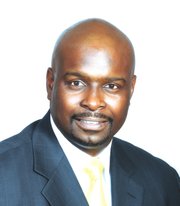 By KHRISNA VIRGIL
Tribune Staff Reporter
kvirgil@tribunemedia.net
THE recent fire of a small Haitian-Bahamian community has resulted in a government clamp down on shanty town building codes throughout the country, according to Environment and Housing Minister Kenred Dorsett.
With that, officials have already started compiling information from across the country, Mr Dorsett said, to alert the government on environmental issues that might exist in those villages.
Depending on what the reports reveal, the Minister said the government could prosecute persons who might be violating the law.
"I think it is very important for us to take a holistic approach to addressing these issues from an environmental standpoint, from a public health standpoint (and) from a housing standpoint. Because at the end of the day I think that successive government's have stuck their heads in the sand like ostriches. I think this administration was elected to take on the big issues. This is a vexing issue that has faced us for a very long time and one which I certainly will make a contribution to seek to resolve.
"Certainly from a building code perspective, we will certainly make recommendations that relevant persons from the Ministry of Works do accompany us as we go into these shanty towns and conduct these investigations. But my primary concern is the environment and issues relating thereto."
Since the fire ripped through the small village between the Sir Milo Butler Highway and Faith Avenue on Sunday residents have reported that all of their belongings and documents have been lost. Officials believe that a kerosene lamp lit a nearby curtain which caused the fire to spread, ultimately damaging six homes in the process.
This kind of devastation is not new after hundreds of squatters were displaced from Mackey Yard on December 26, 2010 because of a violent blaze that burned down homes. More than 300 people were left homeless.
The incident created public uproar when the Ingraham administration cleared out debris and offered the displaced residents land at $3.40 per square foot. The FNM had at that point announced plans to transform the area into a government subdivision.
The extremely low rate, at the site which was mainly the home of Haitians, was not offered to Bahamians.