By NEIL HARTNELL
Tribune Business 
Editor
nhartnell@tribunemedia.net
Fidelity Bank (Bahamas)loan loss provisions rose by 136 per cent during the 2012 third quarter, its chief executive telling Tribune Business this pushed its results for the period "slightly below expectations".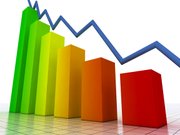 Responding to Tribune Business's questions, and noting the more than $1.65 million rise in provisioning during the three months to end-September 2012, Anwer Sunderji said: "Third quarter results are slightly below expectations, as provisions for loan loses increased during the quarter to reflect the continuing stress homeowners are facing in meeting their mortgage obligations."
The BISX-listed bank still generated more than $1.25 million in net income for the 2012 third quarter, putting it on a pace to achieve a bottom line greater than $5 million for the 2012 full-year.
Confirming that Fidelity Bank (Bahamas) expected its full-year results "to be consistent with year-to-date performance", Mr Sunderji told this newspaper: "The bank's non-performing loans are in line with industry performance, although mortgage arrears under 90 days have grown overall.
"It is difficult to forecast what additional provisions may be booked in the fourth quarter.
"The economy remains weak, and until job prospects improve the delinquency ratios will remain high in the industry."
Mr Sunderji added that the former Robin Hood store was likely to re-open in the Summerwinds Plaza off Tonique Williams-Darling Highway within the next two months.
In turn, this would enable the bank to re-open the doors of its branch there, which had been forced to close when the store shut down.
But, adding a note of caution, Mr Sunderji said: "We understand that the former Robin Hood location will likely open in the next 60 days, at which time we are optimistic that our branch can resume business.
"There are many uncertainties, and we have not received any official word that the location will re-open."
Looking ahead to next year, the Fidelity Bank (Bahamas) chief executive added: "Fidelity has no expansion plans while the economy remains weak. Our focus in 2013 will be on assisting our customers during these difficult times, improving asset quality and containing expenses.
"We are hopeful that we will maintain the improvement in the bank's profitability during the year."
Fidelity Bank (Bahamas) previously said its net income to end-September remained 37 per cent above 2011 comparatives, despite some mortgage borrowers defaulting in hopes of benefiting from the Government's mortgage relief plan.
The BISX-listed commercial bank, which posted $4.35 million in comprehensive income for the first nine months of 2012, subtly hinted at the 'moral hazard' which the Government plan has sparked in some borrowers.
Mr Sunderji said in a statement that previously paying mortgage borrowers sought to benefit from 'Mortgage Relief Programme' sponsored by the Government, by falling into arrears.
Fidelity Bank (Bahamas) added that almost 70 per cent of distressed borrowers continued to occupy their homes despite being in arrears for periods over a year.
It added that while mortgage loan arrears have seen a spike in recent months, they remain within the experience of the banking industry overall.