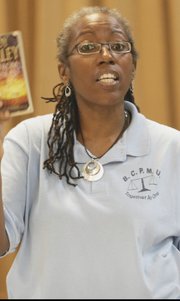 ALTHOUGH hurricane Sandy has slowed the Bahamas Telecommunications and Public Managers Union's efforts to have a senior official reinstated, Talbot Collie, president, says the options are being reviewed.
With a trade dispute filed on Wednesday, Mr Collie said there are still a number of actions that can be taken, however, he would not reveal specifically what the union had planned to do.
Management of BTC and the union came together yesterday to demand that Elizabeth Thompson, a senior manager, be reinstated before 5pm. They insist that she was fired from the Corporation without cause.
He said: "There has been no word yet. We are still waiting for the feedback since the meeting yesterday afternoon. While i have not publicly stated that there would be industrial action, there was a trade dispute filed yesterday and there are still a number of things that we can do."