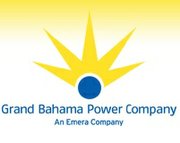 FREEPORT – The Grand Bahama Power Company said that it is in a state of readiness for the impending storm.

GBPC said that it would not be performing a planned systems shut down and will continue to provide power as long as possible.
"We will continue to provide power to our customers as long as wind speeds and safe operations allow. However, should we lose our system during the storm; we will not be able to restore it until it is safe to do so."
The company stated that due to the predicted high wind gusts associated with Hurricane Sandy, customers will be experiencing storm related outages.

"Once the storm is underway, in order to safeguard our staff, we will be unable to respond to any outages until after the storm passes. Immediately after NEMA issues the all clear and we will begin our assessment and restoration efforts, we will provide regular updates and estimated restoration times and information as available."
"Grand Bahama Power Company urges our customers to remain focused on ensuring they are well prepared and have taken the necessary precautions.
They are appealing to residents to exercise extreme caution and prudence in preparation for the storm.
GBPC is also advising resident to:
· Stay away from and do not touch a downed power line. Keep pets and children away from them as well. Always assume downed lines are energized and dangerous.
· Avoid stepping in or coming in contact with water where power lines are down. If you use a generator, always follow the manufacturer's directions. GBPC recommends hooking appliances directly to the generator, using properly sized extension cords. If you hook your generator directly into your home's electrical system, turn off your home's main circuit breaker to avoid stray voltage from going out on power lines and endangering GBPC crews or the public.
· Report the downed power lines to GBPC at 352-8411. Only qualified electric utility workers should attempt to move downed power lines.
· Never drive over downed power lines. Even if not energized, they can become entangled in your vehicle. Never touch downed power lines or use any object to move power lines, including brooms, boards, limbs or plastic materials.
· Although wood is non-conductive, if even slightly wet it will conduct electricity, causing electric shock or electrocution. Power lines can also slide down such objects when lifted.
· Never touch a person or object in contact with power lines.