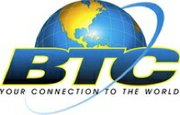 BAHAMAS Telecommunications Company (BTC) crews are working around the clock to restore services to more than 2,000 customers  affected when heavy equipment operated by Jose Cartellone Construction Company for the New Providence Road Improvement Project cut through a major cable on Wulff Road on Tuesday afternoon.
One highly-placed source at BTC said the severed cable was "at least the 50th time" BTC's equipment had been damaged during the project. "We are working as fast and as diligently as we can, but this was a major cut that caused disruption to some 2,400 landline and Internet customers in Highbury Park, Soldier Road, Churchill Subdivision, Independence Drive, East West Highway, Industrial Park, Nassau Village, Redland Acres and Windsor Place," said Jerome Sawyer, BTC spokesman.
  BTC said this week's disruption was "at least the 50th time since the road works project began" that a piece of heavy equipment struck a BTC cable or other equipment, knocking out service to customers. Between March and June alone, there were 18 accidents.
"When this happens, it disrupts businesses; it inconveniences residents; it forces us at BTC to divert staff, resources and equipment to the site of the accident and yet it happens over and over again," said another BTC source.
The recurring incidents also cause BTC a significant loss ofrevenue. In February, a roadworks crew severed one of BTC's largest fibre optic cables - an installation it had completed not long before.
That accident knocked out service to landlines in Monastery Park, Gleniston Gardens North & South, Seabreeze, Joe Farrington and Imperial Park. BTC had to trace and replace copper wires to every single phone number affected in that incident.
  According to other sources at BTC, the current cable destruction required excavation with water being drained out of the channel so new cable and conduits could be installed. Service is expected to be fully restored by Saturday evening.