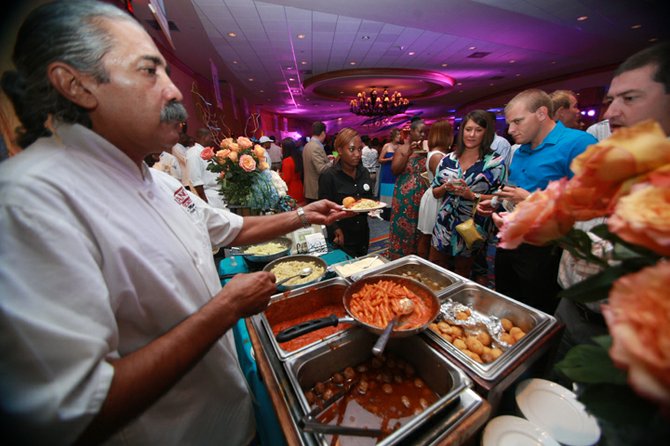 PARADISE Plates, Hands For Hunger's annual fundraising event held on Saturday night, was deemed a smashing success by attendees.
The event, held in Atlantis' Crown Ballroom, gives guests the opportunity to see some of the island's top chefs in action, savour a range of cuisines and enjoy an assortment of beverages, while enjoying a night of entertainment and a silent auction.
All proceeds from Paradise Plates benefit Hands For Hunger's mission to eliminate unnecessary hunger and food waste.
The organisation was created in 2008 by a group of local students who recognised that more and more Bahamians were going hungry.
The students discovered that a great deal of high-quality food was being discarded daily.
To date, Hands For Hunger has rescued and distributed nearly 500,000 lbs of food to a network of 18 recipient agencies who serve a diverse population.
These outreach agencies provide more than 8,000 meals per week to those seeking emergency food assistance.
The funds raised from Paradise Plates makes it possible for Hands For Hunger to continue its work, expand its programmes, and help to feed hundreds of women, men and children who may not know where their next meal is coming from.