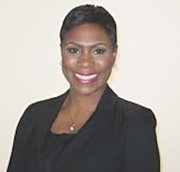 THE Bahamas Institute of Chartered Accountants' (BICA/the Institute) suspension from the International Federation of Accountants (IFAC/the Federation) has been lifted, BICA's president announced yesterday.
Ms Davis said that BICA, as an IFAC member body, demonstrated 'best endeavours' regarding its responsibility to comply with IFAC Statements of Membership Obligations (SMOs) through the submission of its Action Plan. The Federation's website is typically referenced by potential investors, other regulators and stakeholders, in addition to other indicators, to assess the strength and stability of a country's accounting profession and its compliance with International Standards and Best Practices in the areas of Education, Quality Assurance, Investigation & Discipline, Ethics and Auditing & Assurance. Action Plans of all member countries are published on IFACs website.
BICA's President said that 'follow through' regarding the Action Plan is now required and can only be achieved by all accountants and stakeholders in our jurisdiction participating in the initiatives that need to be undertaken and implemented. The implementation of a robust Quality Assurance Programme (Practice Monitoring) and revisions to The Public Accountants Act (1991) are the most pressing matters identified in the Action Plan. Ms Davis informed that both initiatives are priorities of BICAs Council and we have been working diligently to ensure that professionals in this financial space are aware of the importance of achieving these goals. The lifting of the IFAC suspension marks the Institute's renewed approach and commitment to the growth, strengthening and advancement of the Accounting Profession in The Bahamas.