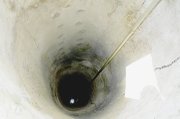 By AVA TURNQUEST
Tribune Staff Reporter
aturnquest@tribunemedia.met
OUTRAGED by recent efforts to clear the area surrounding a historical site, Winton residents fear the legacy of a local fort is at stake in an ongoing land dispute.
Land surrounding Winton Battery was cleared down indiscriminately earlier this week, according to residents who lament that countless artefacts could have been destroyed as a result.
According to St Anne's MP Hubert Chipman, the battery is a protected site and comes under the jurisdiction of the Antiquities, Monuments, and Museums Corporation (AMMC).
Mr Chipman said he immediately alerted officials at the AMMC after receiving numerous phone calls from concerned residents.
The AMMC sent a team to survey the land on Tuesday and is preparing a report on its findings, according to Mr Chipman, who said the agency has reached an agreement for the cessation of further clearing of land until the matter has been resolved.
"You can clear down a piece of land," said Mr Chipman, "but you can't build on the land until such time as you obtain permits. You can go and clear down any land, nothing is stopping you from clearing down land. The question is what you do after that.
The matter is reportedly before three separate government agencies: the Department of Lands and Surveys, Physical Planning, and the AMMC.
Nancy Knowles, a 55-year-old Winton resident, said she was horrified when she saw what had been done to the historical site that she had known all her life.
"The problem," said Mrs Knowles, "is that it involves so many different ministries so that nobody will make a decision."
"There were big trees, all it needed was the underbrush cleaned out. It didn't need to be done like this. My frustration is how someone could bring a bulldozer on Fort Winton. Who the heck could have given him a permit, even if they owned the land?"
Mr Chipman added: "I'm going to push that AMMC ensures that something happens. It's too valuable to let go. We're losing too much property as it is."
Yesterday, officials at the AMMC said they could not comment further on the matter until given authorisation by senior officials, who were out of office until next week.
The Tribune has decided to withhold the names of the persons involved in the land dispute because one of the parties could not reached for comment.