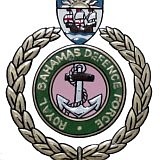 THE Defence Force said it will use CCTV cameras to monitor those in its custody following accusations that officers of the military organisation violated the human rights of detainees.
An official statement released yesterday confirmed that an investigation has been launched into claims by Cuban-American activists that detainees were beaten and tortured at the Carmichael Road Detention Centre
– allegations that launched a series of anti-Bahamas protests in Miami.
The statement said the Defence Force "has committed itself to doing its part to ensure that persons under its charge are treated humanely through appropriate supervision, and (where possible) with the aid of electronic surveillance."
It said the force uses local and overseas training to enhance its overall service in the performance of its duties.
"The Royal Bahamas Defence Force is a professional military organiaation that was established by an act of Parliament to defend the sovereignty of the Commonwealth of The Bahamas and assist with the maintenance of order," the statement said.

"As such, the Defence Force is required to assist local law enforcement agencies with apprehending, arresting or securing persons suspected of violating Bahamian laws for the purpose of maintaining peace and safety of local communities throughout the Bahamas as required."
The Defence Force said that it remains dedicated to the constitution of the Bahamas, the Defence Act and Regulations as well as any other applicable international laws and treaties. It said it will continue to protect and preserve the fundamental rights of individuals under its charge as a part of its duties.
"The Command of the Defence Force does not encourage or consequently, condone any acts of human rights violation committed by its leadership or any of its service members," the statement said.