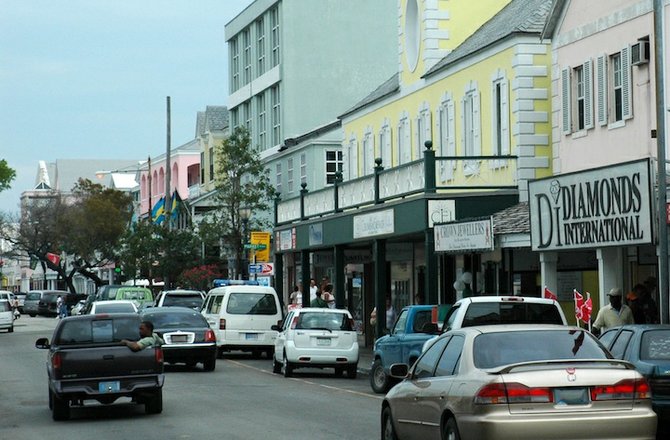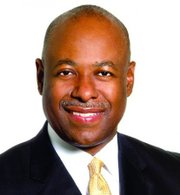 By KHRISNA VIRGIL
Tribune Staff Reporter
kvirgil@tribunemedia.net
DOWNTOWN businesses have suffered a financial loss as visitors often leave spending money and valuables aboard ship for fear of being robbed, according to Tourism Minister Obie Wilchcombe yesterday.
That safety precaution, Mr Wilchcombe said, has been taken by many cruise ship passengers who have been forewarned by officials of the escalating crime situation in New Providence.
He noted that criminals have created a realisation that the Bahamas could be labelled as an unsafe destination as there have been several incidents of crimes committed against visitors.
Most recently was the alleged rape of a 15-year-old tourist last week. Meanwhile at least three US Embassy officials have been victims of robbery over the past few months.
"In some case," he said, "we have received reports where visitors came on shore, but didn't bring any of their materials of wealth, any funds or any jewellery and that was because they were afraid. 
"That has an impact on our shops, it has an impact on our restaurants, it has an impact on vendors. So again it returns us to the position that we as a people must be responsible for the peaceful way of our country. And those persons who are engaging in crime, they must know that they are doing damage to our Bahamas."
Mr Wilchcombe told parliamentarians during debate on the Bill to amend the Evidence Act that Bahamians must get involved in cracking down on crime, especially against tourists.
He warned that the Bahamas could follow the same fate as destinations, including Mexico to which the US advised its citizens to avoid travel some time ago.
"We have been monitoring all of the posts abroad  to ensure that the Bahamas is not being tagged as a country where it is not safe to visit. I again remind Bahamians that the Americans in particular took a strong position against Mexico and the levels of crime that reached a particular point and because it involved so many Americans. They got to a point where they were advising Americans against travel."
In April, Mr Wilchcombe told The Tribune that cruise ship officials had warned passengers against travelling to downtown Nassau, but instead to only attend Señor Frogs. The concerns were raised to the government at a weekly meeting with several executives.
At the time, he said, the authorities had committed to saturation patrols downtown in an effort to protect visitors.