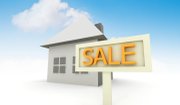 By NATARIO McKENZIE
Tribune Business Reporter
nmckenzie@tribunemedia.net
INTEREST in the Bahamas' second home market has improved according to the principal of a Florida-based real estate consultancy firm, describing this destination as "an easy sell".
Myles Newell, principal of Waypoint Real Estate Consulting which specialises in the second home market for developer sales, told Tribune Business: "I think that from the overall market standpoint there has definitely been an improvement in the Bahamian market that is reflective of the improvement you have seen in the US/South Florida market. There is definitely a market for second homes. There are a lot of people who have had the ability to purchase even through the economic downturn but were scared to make a buying decision because they were fearful of loosing money and really no one could feel comfortable of what the true value of something was because the values were shifting so quickly," said Mr Newell in an interview with Tribune Business.
Waypoint Real Estate Consulting has been sought out by developer Shaner Bahamas to lead its US based marketing and sales of the French Leave Harbour Village and Marina.
The firm has sold more than $4 billion in resort real estate in the past decade for brands including The Ritz-Carlton, Waldorf Astoria, Raffles, and Fairmont.
"I feel confident in the market for French Leave. Most of the people we deal with in the projects throughout the Caribbean and in the United States are actually much more of a buyer than an investor. They are people who want to buy a piece of property, their intention is to use it and they may rent it out when they are not there," said Mr Newell.
Mr Newell added: "The majority of the people we deal with are looking for a place to bring a family over. They want to have a place in the Bahamas, rent it out when they are not there but they are not buying to try and make money off the rental it's more to just offset costs. That's kind of the buyer mentality now. The investor buyer in the past looked at real estate as an investment vehicle but now people are looking at it where they are not overly concerned about making money but they don't want to loose money. They don't want to buy something where the value is going down. The market is definitely there, there is definitely a depth to it. Bahamas a great place for people to have a second home especially in the United States. It's a very exotic but safe and comfortable environment. You have the experience of being in a great tropical idyllic location but you fell very safe and comfortable. The people are welcoming. It's one of the easiest destinations to sell from that standpoint."