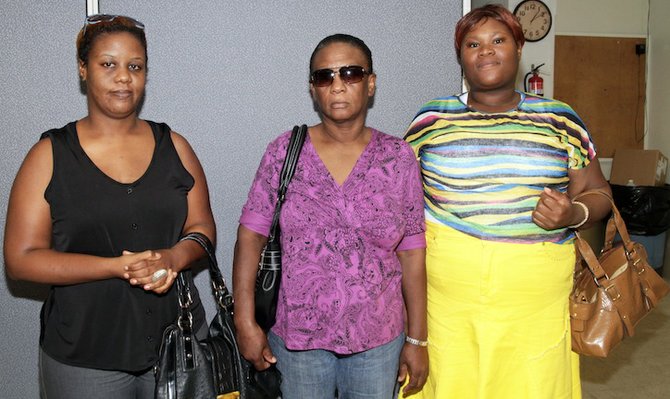 By DANA SMITH
Tribune Staff Reporter
dsmith@tribunemedia.net
A MAN was reportedly struck by a car while walking home in the Berry Islands last week, dying hours later. The family claims he died after a local clinic sent him home because there was no doctor on site.
Relatives of Jermaine Mackey, who had turned 38 on July 6, say they want closure after his death. They want to know why the incident was not reported to the public and expressed concern about Family Island health care.
Loria Mackey, mother of Mr Mackey, said her son was walking along the causeway shortly after midnight last Saturday when he was struck by a car.
Ms Mackey, who lives in New Providence, said her other son – who lives in the Berry Islands – had called her shortly after returning from a clinic to tell her what had happened.
"My second son called me that very night around 1:37am," Ms Mackey said. "While I was on the phone with him, I could hear Jermaine in the background, screaming."
Police discovered Mr Mackey and took him to a clinic after a witness reportedly saw the incident, Ms Mackey's son told her.
"The police found him in the road and they called the family members," Ms Mackey said. "They took him to the clinic, he was in so much pain. The (clinic) told them to take him home and bring him back the next morning."
He was asked to come back, she claimed, because the doctor was not in.
Mr Mackey's cousin, Tina O'Brien, is questioning why arrangements were not made for him to be airlifted to Nassau. Although she lives in New Providence, she said details of the incident were relayed to her by Berry Island relatives.
"They said (the doctor) was off the island," Ms O'Brien said. "The norm is – if something like that happens – they usually call for an air ambulance. A couple years back (Mr Mackey's brother) had fallen off a truck and the doctor who is stationed there called the air ambulance for him and he only fell off the truck."
Ms O'Brien added: "He (Jermaine) died that same morning – about 6am or 7am."
Mr Mackey's sister-in-law, Sanjanise Archer, said the death certificate listed the cause of death as blunt force trauma to the pelvic area and lower abdomen.
"He was a very jovial person," she said of Mr Mackey. "If you're sad, he'll find some way of making you smile. He was full of life."
Ms O'Brien added: "He's that type of person that if you get to know him, you would just be attached to him, that's how he is."
She said she has been frustrated because no information about the incident was released to the press.
"Not even an announcement about an accident," she said. "Not even saying an accident occurred on the island."
Calls to the Berry Island Great Harbour Cay police station as well as the Chub Cay police station went unanswered, however the RBPF's Traffic Division in New Providence confirmed that the accident was under investigation, but would not give further details.
Representatives of The Department of Public Health could not be contacted for comment.