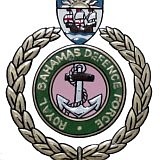 By SANCHESKA BROWN
Tribune Staff Reporter
sbrown@tribunemedia.net
THE Defence Force is handicapped by a shortage of equipment and human resources, Public Relations Officer Lieutenant Origin Deleveaux said yesterday.
Speaking with The Tribune, Lt Deleveaux said despite a lack of resources, Defence Force Officers are going above and beyond the call of duty to police Bahamian waters.
"It is a challenge for us," he said. "When these boats come in there are so many different routes that they can take.
"Some of them take the back side of Crooked Island and Long Island or the Exuma chains. It is virtually impossible for the one or two vessels we have to spot a Haitian sloop from eye level with all the cays out there," he said.
"The radar equipment is also ineffective because of all the rocks and cays. Even if it was effective those wooden sloops are virtually undetectable. We are trying to fix this by establishing a base on Ragged Island, it is not in stream yet but we expect it to be a major help when it is. When that happens we can get poaching and migrants under control as well as drugs and firearms. You have to realize that area is 100 square miles of water and we have a shortage of manpower and equipment.
"We currently have four small boats that operate in that area. So it is a mammoth task for the Defence Force, but we get it done. Yes, one or two may slip through, but like I tell people, you would not want to know how much more illegals would be here if it wasn't for the hard work and dedication of those officers who put their lives on the line everyday."
Lt Deleveaux also dismissed rumours that Defence Force Officers were "turning a blind eye" or accepting money to allow immigrants to enter the country illegally.
"I cannot swear for them but these men and women love their country and they do a great job. We ask these people to go to sea for days at a time and they must love their job because the challenges we face does not make it easy," he said.
"It is more than a job, it is a calling, a way of life. We may have one or two bad apples, but all organizations do. There are some elements that can cause a person to lose their way, however these men and women know what it is at stake and what the country requires from us. The country is asking a lot from us and we try everyday to live up to the standards."
In May the government signed a letter of intent with DAMEN Shipyards to augment the Royal Bahamas Defence Force's fleet with nine medium-to-long range vessels. The deal also included improvements to the RBDF's existing bases and harbours and a 70 per cent increase in human capital.
Minister of National Security Dr Bernard Nottage called the $200 million venture "the single largest investment to date in the Defence Force's history."
Lt Deleveaux said the Defence Force is expected to receive the first vessel by mid next year.
Last night, former Assistant Commissioner of Police Paul Thompson said the government needs to install look-out posts at the Paradise Island Lighthouse, South Ocean/Lyford Cay, and in the area of Montagu and Yamacraw. These look-outs, equipped with night vision binoculars, Mr Thompson said, would allow Defence Force officers to see boats approaching New Providence, allowing officials the opportunity to apprehend them while their passengers and crew were still on board.