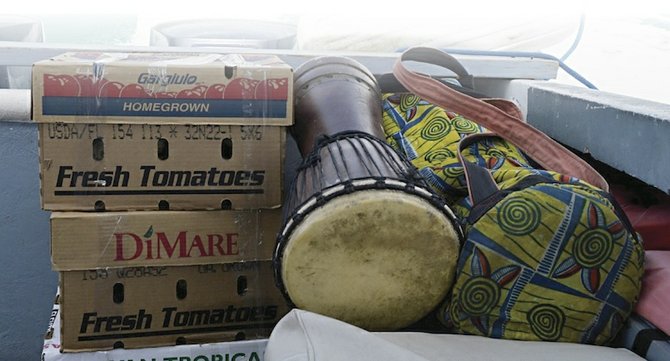 By NOELLE NICOLLS
Tribune Features Editor
nnicolls@tribunemedia.net
BECAUSE we have passed through periods of emancipation, decolonization, desegregation and independence, there are many who assume that race – once the primary basis of prejudice against black people – is no longer a relevant topic for discussion.  
Our silence is a subtle poison, particularly because the primary racial battleground is now an internal minefield. In other words, racial experience is internalized at the level of the individual; it shapes how we see the world; it influences the decisions we make in our lives; it constructs our identity and sense of belonging; it even determines how we see or fail to see possibility.
Much in our life is determined by how we internalize racial experience, which is not to be confused with racism. (Racism is one type of racial experience, as is cultural difference, for example). Through our silence, most individuals, particularly children, are left to internalize their racial experience without the benefit of wise counsel, without the benefit of context or history. Even in a mature adult, this could breed misplaced feelings of inferiority and inadequacy.
In the Bahamas, it is important for us to examine our racial experience at the individual level and study the impacts on our lives. When I examined my own life, I was able to detect a pattern of experience that has been instructive to explore. In the broader context of Bahamian national life, I also realized that as a small-island nation with an economy designed around tourism, our racial experience has itself evolved around certain patterns.
As a child, every time I was accused of "talking white", it would prick at my insecurities. Although, perhaps, not intended as an insult, I always took it in that way, because it questioned my authenticity as an individual. I had to reconcile this loaded notion and figure out, what does it mean for a black person to be accused of talking white? 
The playground for this interrogation was St Andrew's High School (StA), where I studied for my entire primary and secondary school career. Through the years I expended a lot of energy justifying my existence as a black person attending StA; defending myself (sometimes only to myself) for patronizing a well-known historically white-knight institution.
I constantly encountered these emotions, feeling as though my blackness was under threat, particularly when interacting with students outside of the institution, during interschool sports, Junior Achievement, GGYA and other extracurricular activities.
When people learned I attended StA, it always seemed to mean something to them: that I must be rich; that I must be stuck up; that I must think I am white, and any number of variations. At the same time, it meant none of those things to me.  
During this period in my life I also fell in love with gymnastics and had the great fortune of being very good at it. Once again, I had to defend myself for partaking in a sport that was considered within the exclusive realm of white people.
I can recall how empowering it was when Dominique Dawes, an African American gymnast, made the US Olympic Team and went on to be a member of the gold-medal winning "Magnificent Seven" at the 1996 Summer Olympics. She was the first African-American woman to win an individual Olympic medal in artistic gymnastics, and the first black person of any nationality or gender to win an Olympic gold medal in gymnastics. Her success suddenly justified my existence. 
Also as a child, I was close friends with a schoolmate and gymnastics team member whose family would travel to Exuma every summer on their yacht with visiting family from the United States. I became a regular addition to the family, travelling with them as they island hopped across the Exumas. Some of the best memories of my childhood were made during my summers in Exuma.
It was not just my personality that made me stand out on these trips, but I was oblivious at the time to the reality that my access to such an experience – island hopping across the Exumas on a private yacht – was only possible by virtue of my association with my StA friends who happened to be white. In my mind, the trip was only extraordinary because of how much fun I had. It was, however, not a normal summer vacation.
The bulk of Bahamians who travel through the Bahamas are not pleasure cruising on yachts, or vacationing in private villas. There is an economic reality in our country that has race and cultural associations.
Over the course of a lifetime, the average black person will have a number of racial experiences that shapes their sense of identity. (I presume the same goes for white people, although I am only speaking for the experience for which I am familiar). Some black professionals, for example, have the experience of feeling like a rubber stamp when they have to work with foreign consultants, or feeling belittled when working with white managers. Everyone has their own experience, but what we are not always conscious of is how these experiences are internalized and how they subtly shape our reality.
My experience has primarily been that of being the black exception to what always appears to be a white standard. Before transferring to the University of the West Indies, Mona, where I graduated, I attended Franklin College, Switzerland, located in Lugano, a small lakeside town in the Italian language part. Even though the school was multicultural, the black students could fit in two palms. Once again, I experienced my blackness sticking out like a stain on a white wall.
As if my association with whiteness was not cemented enough, when I participated in a semester abroad in Kenya I was the only black person in a group of 20. The others were white and mainly men. When I would relay my travel experiences of back-backing, rock climbing, safaris to friends at home, I always felt a bit diminished, because I would inevitably hear the infamous expression, "bey, only white people is do those things". Again, I had to figure out, what does it mean for a black person to be accused of doing things that only white people do? 
Despite my presence in all of these so-called white spaces, which should have contradicted the very notion itself, the racial dynamics still left me questioning my sense of belonging. For a black child who has never had the benefit of being counted, I can only imagine their feelings of exclusion must be greater.
Working through these racial experiences required a high degree of personal cultivation on my own part to ensure these experiences did not cause me to limit myself or shy away for pursuing my dreams; to ensure I did not lose my identity. This is where the silence becomes deadly, because in our reticence we are denying our people, especially our children, the benefit of being supported and guided by a community. And we may not accept it, but the problems we have in this country stem primarily from identity issues.
We have a crisis that I call the crisis of the invisible black man. The invisible black man manifests in many ways: he is often present but powerless; accounted for but given no real consideration; seen but dismissed. Nothing much is expected of him, while at the same time everything is expected of him. The invisible black man has a seat at the table but no influencing vote; he is sometimes accounted for but appears to be the exception to an unwritten rule.
There is nowhere in which the invisible black man is more visible than in the tourism industry, where economic and cultural realities have a predominant, albeit not exclusive, colour: the colour of ownership, the colour of power, the colour of influence is still seen to be white; the colour of fun in the sun is white; even the colour of money is white.
For the Emancipation holiday I visited Harbour Island and Eleuthera with a group of friends. On Monday morning, as we attempted to catch a ferry at the government dock in North Eleuthera, we had an experience that left us all in stitches. This would have been just fine, a funny story to share, except the experience was not funny at all. It was a classic example of how racial dynamics manifest themselves in the tourism industry today.
The group of us – a car full of five – arrived at the dock and filed out one by one with luggage. Sitting in the shade of a building under construction was a group of men; at least one of which we presumed to be a boat captain for the ferries waiting in dock.
Our host and friend walked towards the men and asked if a ferry was leaving soon. 
"A ferry will be leaving soon, sir," said one of the men in reply, with a facetious tone.
The three of us who were departing the island, anxious to catch our Bohengy ride home, made our way to the dock to wait. We looked at each other and knew instantly the thoughts circulating in our minds.
"Yal know if some white person had pulled up here, dey woulda come running over, bout 'yes sir, can I get your bag for you' and this boat woulda been out of here," said a friend, verbalizing our shared thoughts.
We all laughed in agreement at his prophetic words.
Not less than ten minutes after the thought had crossed our minds and the words had come out of my friend's mouth, a green vehicle pulled up. Out stepped a white gentleman.
As if the men had radar senses capable of sniffing out Caucasian blood, or white money, they stirred from their shady perch. One of the men scurried across, unsolicited, to the vehicle. He collected a box from the hands of the man before he could fully lift it himself from the trunk of his van. Another, a boat captain, proceeded earnestly in the direction of the boats.
We stood stupefied, watching the scene unfold. All it took to bring us to laughter was my friend exclaiming, "Well muddasick dread". No more needed to be said.
Adding further insult, it turned out that the white man was not even travelling. He only sent three boxes of fruits on the ferry, none of which he had to carry himself down to the dock. In other words, his three boxes of produce were held in higher esteem than the three of us grown black men and women. It made me feel no better knowing the fruits inside two of the boxes were premium breeds: sugar apples, which I love.
For whatever reasons, experience has come to establish a set of racial expectations for white and black people and everything they are associated with. The example above is indicative of the view that white money is more valuable than black, even though all money is figuratively green (thanks to American cultural imperialism).
The principle plays out on many levels: it is the same way in which foreign direct investment is valued more than local capital, tourists are valued more than Bahamians, big business is valued more than small business, and international tourism is valued more than domestic tourism.  All things are not equal.
I attended a meeting recently, where a very senior police officer shared details about the use of CCTV in the downtown area. The police officer boasted about how CCTV is being used to help protect tourists downtown. He gave the following example: if a tourist is spotted on the CCTV monitors about to cross Meeting Street, which intersects Blue Hill Road heading south from Bay Street, the police dispatch a nearby officer to caution the tourist.
Of course they use diplomatic language; however, they are essentially declaring Over-the-Hill a danger zone, not fit for tourists. Imagine that. The example raised so many questions in my mind. The obvious three: First, how do you spot a tourist on CCTV if not for racial profiling? Second, if Over-the-Hill is too dangerous for a tourists then why isn't it too dangerous for a Bahamian? Third, is that really how CCTV is supposed to be used?
Beyond all of those questions, the psychology of the police force, as demonstrated in this senior officer's example, confirms the point that all things are not equal; we still think in segregated terms.
So who is the tourism industry really for? Who is expected to derive the economic return? Who is expected to work and who is expected to own? Who has influence? Who has control? Who is expected to find enjoyment and pleasure through travel?
Bahamians are not strangers to travel, but for many, shopping in Florida or partying at regatta time is the extent of their experience. When it comes to knowing their own country, the archipelago covering some 100,000 square miles of ocean, many Bahamians only know the borders of New Providence, or the boundaries of their immediate community or island of residence.
Most do not make a habit of participating in the very "things to do" that define what we market as a destination. We exclude ourselves from the very experiences we hold in such high esteem.
Outside of public holidays, and perhaps in the mornings when some Bahamians exercise, the beaches are usually void of Bahamians. On the Family Islands, the attractions we market are not true places of interest for Bahamians. We hardly know our islands; much less make a habit of exploring them and finding enjoyment in our natural wonders.
Many black Bahamians cannot swim, and therefore activities like snorkelling and diving, from where our underwater world can truly be experienced and appreciated, are not a part of their lived reality. Our exclusion from these activities by virtue of our abstinence not only denies us ethereal value but also the opportunity to derive economic value or to command real influence.
I recently watched a Nassau/Paradise Island Promotion Board commercial and of the dozens and dozens of people pictured in the commercial, the only role cast for black people depicted a few happy-go-lucky Bahamian service workers amidst a world of frolicking white tourists. This is not an uncommon depiction.
Whether we find it right or wrong, we must acknowledge it has an affect on how Bahamians construct their identity and therefore their realities. With the Bahamas depicted as an exclusive playground for white people, Bahamians are not socialized to understand themselves as tourists or to value domestic tourism.
At the same time, Bahamians are conditioned to see their economic survival as being dependent on tourists. White people are therefore conferred with a status of super-importance, while black people become subordinated.
Black Bahamians are virtually invisible in the tourism industry, especially as tourists, and owners of capital and influence. Far too many of them deny themselves opportunity, deny themselves a voice, because of how they have internalised their own racial experience.
These racial constructs result in some people being socialized to believe, for example, that service jobs are the extent of their belonging. The majority are channelled as if cattle into the service industry as workers. When we speak about opportunity on the national stage it is primarily spoken of it terms of service jobs.
This is not to diminish the value of a service job, but the reality is, we have a small business sector that is highly underdeveloped and lacking innovation and modernization; a small business sector in which opportunities abound for Bahamians. And yet, we do so little to nurture the aspirations of our people, so little to encourage them to "dream better".
While everyone cannot be a business owner, there is a mentality of ownership that could and should form a part of our national consciousness, and there are many, many opportunities we still need Bahamians to pursue as business owners.
As a community, we need to critically examine our racial experience in the modern context. While we are a far cry from the days of segregated theatres, or worse, the violently brutal and dehumanising experience of slavery, history exists on a continuum, and there are many modern experiences of segregation that represent our present point on that continuum. Today, segregation is taking place on the identity plane, inside our psyches.
There is no question, race and identity influence our sense of self-worth and belonging, our sense of ownership, what we deem important and valuable, and how we see opportunity. And we will continue to experience the crisis of the invisible black until we effectively deal with our racial experience as individuals and as a community.  
Bob Marley made the term mental slavery so trendy that it became a cliché, but this is what it is all about: interrogating the battlefield of our minds. Independence brought about a complacency of thought as if we arrived at some final destination. On the contrary, it is imperative for us to continue pushing the boundaries of our own perception, particularly on the racial front.