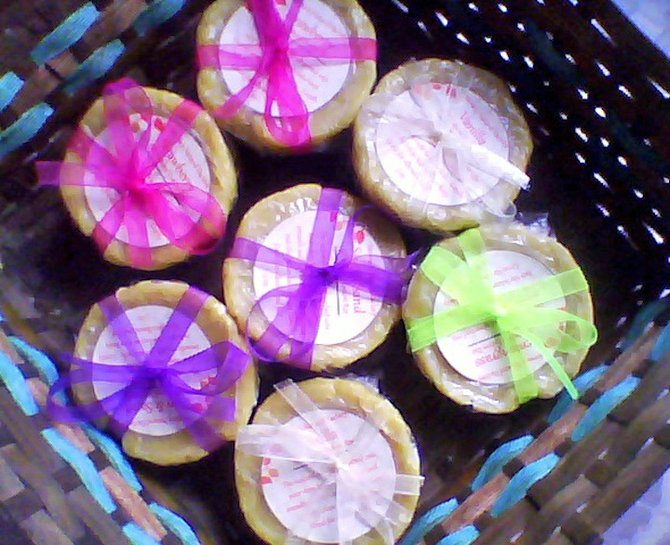 By ALESHA CADET
Tribune Features Reporter
acadet@tribunemedia.net
THE one thing Youlette Etienne enjoys most about being an entrepreneur is the fact that she is her very own boss. As the founder and owner of the Vennie's Natural Factory, an organic food processing company that produces 100 percent organic coconut oil, milk, butter, flour and flakes in the Bahamas, Youlette said her business is very time consuming and labour intensive, but she enjoys the many creative ideas that continue to flow from one idea to the next.
The Nassauvian said started researching the various ways in which coconut can be processed about two years ago. She officially opened her business in November 2012.
"I have always had an entrepreneurial spirit, even while working full-time. I came across the idea to begin processing organic coconut products while listening to popular talk show host Chrissy Love on "Immediate Response" speaking about how she has to import coconut oil from the Philippines while many coconuts were just rotting on the ground in Andros," said Youlette.
At that time, Youlette said she had no idea of how to make coconut oil or its numerous health benefits. As she began learning more about coconut processing, she said she realised many of the same processes can be applied to other fruits and vegetables.
"One of my goals is to purchase organic produce from our local farmers and to make many products that can be sold locally and internationally," said Youlette.
Aside from the many health benefits of the coconut, Youlette said being able to produce organic food products from locally grown fruits and vegetables brings people one step closer to food sustainability.
"Being a manufacturing company brings us one step closer to independence," she said.

Is most business ventures, entrepreneurs face challenges. For Youlette, her major issue is having adequate capital to expand.

Youlette said: "The Bahamas government is offering an amazing entrepreneurial funding program to which I submitted an application a few weeks ago. If approved, I will be able to purchase machinery that will dramatically increase our production capacity, which will help us to meet the demand for our products. With this funding, I will also be able to immediately hire at least five employees, if not more."

She said her ultimate goal is to have her very own coconut grove.
"In Jamaica there is a father and son team who own a 685 acre coconut grove but yet they cannot meet the high demand for their coconut oil. For me to have a self-sustaining coconut industry, I will need at a bare minimum, 50 acres of farm land. With this size coconut grove, I would need to hire approximately ten additional employees within two to three years, in order to process the amount of coconuts yielded," she said.
Over the past two years, Youlette has submitted two applications for crown land in South Andros and Abaco, but has not received any response to date.
Youlette said starting a company requires perseverance and patience. She encouraged Bahamians to be passionate about what they do when starting a business venture.
"When you enjoy what you do, it will never feel like work. It has taken me two years but I am now receiving the great rewards," she said.
Youlette said her father is the biggest influence in her life. She said he taught her to be hardworking and to always do things the right way, even if it takes a bit longer to reach one's goals.
She said there have been many moments that capture the essence of who she is, but the one outstanding moment that captured the passion she has for her profession came after she gave a presentation to children at The Indaba Project, a non-profit community based organisation in Grants Town.
The Indaba Project assists in the positive development and empowerment of members of the community, particularly children.
"I was very pleasantly surprised at how interested they were in the many products that could be made from the coconut. It was an honour to share the information with them and to see their enthusiasm for learning something new," said Youlette.
All interested persons can find Vennie's Natural Factory's products for purchase at The Right Choice Pharmacy located at Fox Hill Park, and at Baha Gala located at Bay Marketplace and Marina. Products can also be purchased online at www.venniesnatural.com.